Dr. Robert Leonard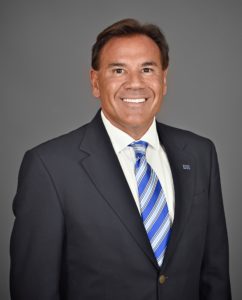 With more than 30 years of experience in cosmetic surgery, Dr. Robert Leonard serves as New England's foremost authority on hair restoration, providing an honest, realistic medical evaluation of each individual patient's hair loss problem. As founder and chief surgeon of Leonard Hair Transplant Associates, Dr. Leonard is medically educated, trained and licensed to perform hair restoration procedures for men and women, to treat thinning hair, partial, and significant baldness. He also performs facial hair transplantation, restoration for aesthetic reasons or for correction after injury, and hair restoration of sideburns in men or women who have had facial cosmetic procedures.
Background and Education
Dr. Leonard grew up in Arlington, Massachusetts and received his Bachelor of Arts at the University of New Hampshire. He earned his medical degree at the University of New England and went on to intern at Pinellas Park, Florida. Dr. Leonard completed a residency in Toledo, Ohio followed by a hair transplant surgery preceptorship at the Chambers Hair Institute under the late Dr. C.P. Chambers, where his passion for hair restoration began.
Affiliations
Dr. Leonard has hospital privileges at the Rhode Island Hospital and has surgical privileges in hair restoration surgery at the South County Hospital.
Dr. Leonard is a Diplomate of the American Board of Hair Restoration Surgery and a Fellow of the American Academy of Cosmetic Surgery. He has served on a variety of boards, including the State of Rhode Island Board of Medical Licensure and Discipline, and has acted as a leader in a number of respected organizations, with such titles as President of the International Society of Hair Restoration Surgery (ISHRS), Chairman of the ISHRS's Bylaws and Ethics Committee, Chairman of the ISHRS's Media Committee, Trustee of the University of New England, and Trustee of the American Board of Hair Restoration Surgery. Dr. Leonard was recently appointed to the American Society of Hair Restoration Surgery Advisory Council.
Hobbies and Home Life
Having been to Japan, Italy, China and beyond, Dr. Leonard proves to be an avid traveler and speaks about hair loss and hair transplant procedures around the world. He also enjoys the outdoors, participating in water sports and alpine skiing when he can. He lives in Narragansett, Rhode Island with his wife and children.
Contact Dr. Leonard
You can learn more about Dr. Leonard by looking at his Curriculum Vitae. If you would like to schedule an appointment with our skilled hair loss surgeon, please contact us today!