Chief Hair Restoration Surgeon Dr. Matthew Lopresti
Chief Surgeon Matthew Lopresti, DO practices in all five Leonard Hair Transplant Associates office locations throughout New England. He performs all available procedures, including: traditional strip harvesting and follicular unit excision (FUE) harvesting. This variation of techniques is a very important strategy for the practice and for our patients. We have two highly qualified hair transplant surgeons, which increases our ability to offer more access to procedures and quality care for our patients at Leonard Hair Transplant Associates.
Background and Education
Dr. Lopresti earned his medical degree from the University of New England College of Osteopathic Medicine. He completed his Internship year at St. Joseph's Medical Center in Pennsylvania, followed by three years of Residency at Boston Medical Center. He finished his subspecialty training through Harvard Medical School. Dr. Lopresti successfully completed a two-year preceptorship in hair restoration surgery directly under Dr. Robert Leonard, founder of Leonard Hair Transplant Associates, a 30-year veteran in the field.
Dr. Lopresti is an Associate Member of the International Society of Hair Restoration Surgery and has lectured nationally and internationally on surgical care and medical treatment of hair loss. He provides all aspects of surgical hair restoration, including the FUE and strip harvesting methods along with all medical therapies to treat male and female pattern hair loss.
What Is a Hair Restoration Surgeon?
A hair restoration, or hair transplant, surgeon is a licensed physician who offers focused treatment for hair thinning and loss using a number of techniques, often both surgical and non-surgical. While technically any surgeon can perform hair transplantation, only hair restoration surgeons have dedicated their full-time practice, and their training, to the art and science of reducing hair loss and restoring hair. The reason why a patient may wish to choose a hair restoration surgeon over another physician who offers treatment as one of many unrelated procedures is for the advanced training, skill, and experience. Hair restoration is a complex, multifaceted field with constantly evolving techniques and technology. Remaining at the forefront of this industry is necessary to provide the best results in the safest environment possible, something that may be difficult for plastic or general surgeons, dermatologists, or doctors practicing in other fields who must divide their time among a vast number of different aesthetic techniques.
What Sets Dr. Lopresti Apart from Other Hair Restoration Surgeons?
Dr. Lopresti is dedicated to building a relationship with his patients and to helping them achieve an exceptional outcome. In addition to emphasizing a compassionate approach and customizing every treatment plan, Dr. Lopresti also values continuing education, completing hundreds of hours of courses to help maintain his skill in the latest hair restoration techniques. Dr. Lopresti is an active member of several prestigious medical organizations and an Associate Member of the International Society of Hair Restoration Surgery. He was personally trained by Dr. Robert Leonard, the founder of Leonard Hair Transplant Associates, and utilizes a comprehensive selection of surgical and non-surgical techniques to obtain an optimal result. The best ways to see what makes Dr. Lopresti unique is to review hair restoration before-and-after photos of his satisfied patients and to schedule a consultation. In person he can answer your questions, discuss your goals, and develop a personalized hair restoration program with your needs in mind.
Hobbies and Home Life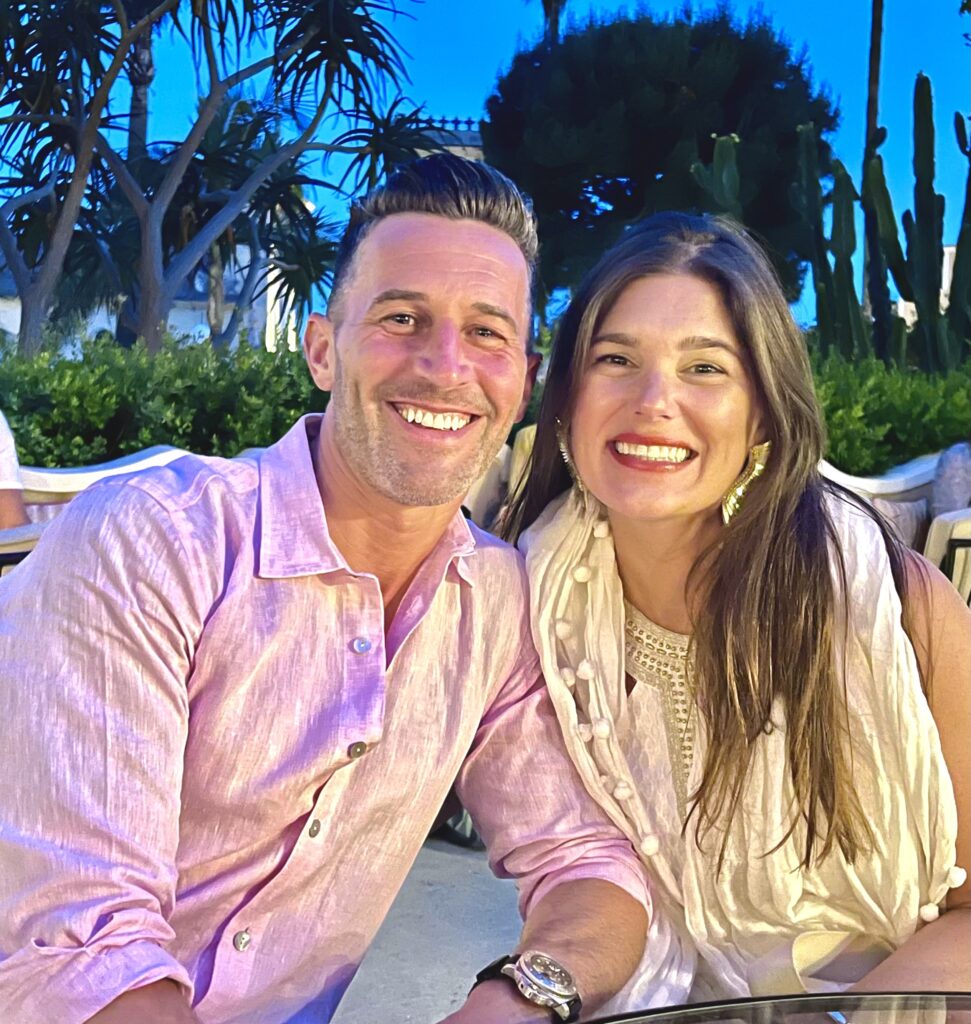 Dr. Lopresti's home life and hobbies include spending time with his family, working out, visiting Maine, relaxing at the beach, sampling craft beers, and following our New England sports teams. Helping people concerned about their hair loss became a professional passion for him several years ago. This specialty opens several opportunities to meet another of Dr. Lopresti's passions, which is traveling. Attending surgical meetings to teach and learn offers him the opportunity to provide the latest medical and surgical techniques for his patients.
Questions to Ask Your Hair Restoration Surgeon
We encourage patients to be their own health care advocates as much as they can, which begins with asking the right questions. A well-educated hair restoration surgeon should be happy to answer inquiries about their experience and training, as well as which procedures can offer you the best results and why, during your initial consultation. Some of the questions that can help you determine whether a hair restoration surgeon is right for you include:
What type of procedure is right for me?
Do you offer multiple hair restoration techniques?
Do you offer multiple non-surgical options?
Will I need future hair transplants?
Do you have before-and-after photos I can see?
Do I have a sufficient volume of donor hair to achieve my goals?
Are my cosmetic goals reasonable?
How long will the procedure last?
Will the results look natural?
How much will my procedure cost?
With this information, you can begin to develop an idea of what may be involved in your treatment as well as whether you feel comfortable with your prospective surgeon. You want someone who listens to your concerns and desired outcome, assists you in becoming well-informed about your options, and explains their recommended approach clearly.
Would you like to discuss your hair restoration goals with Dr. Lopresti? Contact our office to schedule a complimentary consultation with our skilled medical team.