Hair Transplantation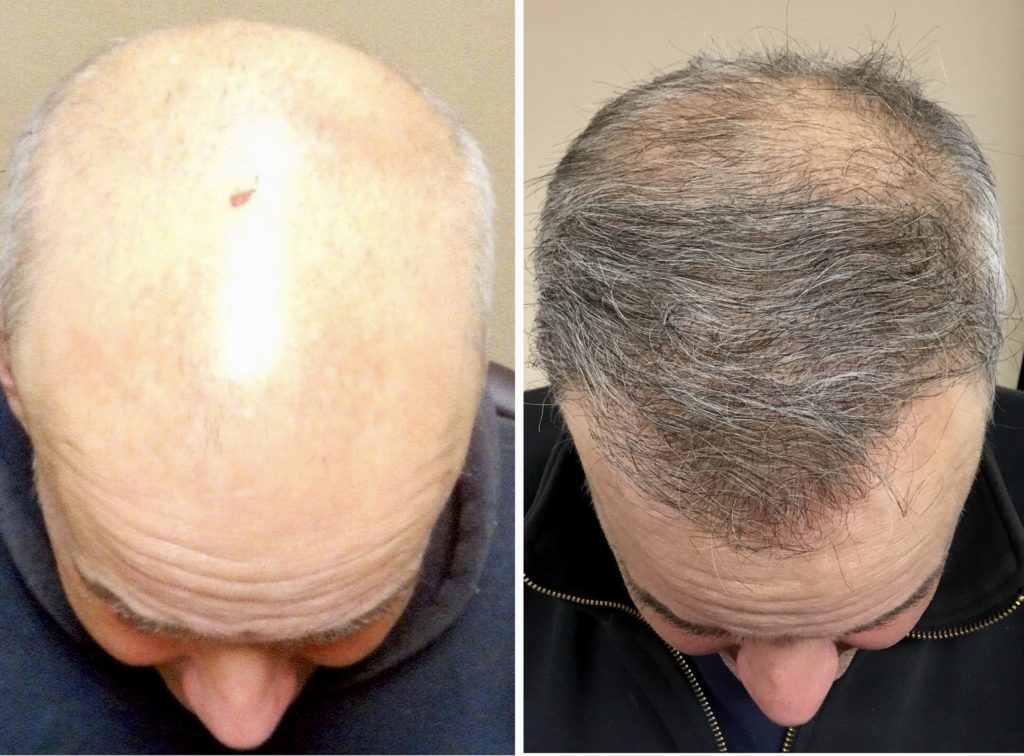 As experienced hair restoration surgeons, Dr. Matthew Lopresti and Dr. Mary Lopresti have treated men and women in New England for more than 30 years. Surprisingly, many people come to us believing that hair plugs, which was a technique originally developed in the 1950s, are still used in today's methods of hair transplantation. At Leonard Hair Transplant Associates, we have not used the old hair plug technique for more than 22 years!
What is a hair transplant?
A hair transplant is a surgical procedure designed to replace thinning or missing hair by collecting hair from one area of the scalp (where hair grows continuously) and placing, or transplanting, it in another area where hair no longer grows as desired. Using today's latest advances in hair restoration methodology, hair is taken from the donor area, which consists of the follicles around the sides and back of the head. We only take hair from those two areas because the hair there is programmed to grow throughout one's lifetime. Once the hairs have been redistributed to the thinning or bald areas of the scalp during the hair transplantation, these hair grafts maintain their integrity and will continue to perpetually grow.
At our Massachusetts and Rhode Island offices, we can perform hair transplants on almost any part of the body. Hair restoration may be necessary for aesthetic reasons or possibly due to an injury. It can also benefit those who have lost hair in specific areas following a cosmetic procedure. We commonly perform hair restoration for balding or thinning areas on the scalp, as well as eyebrow hair transplantation and restoration of sideburns and hairlines in men and women who have had facelifts or brow lifts. Although less common, some patients also request hair transplants to the pubic area.
Today's current hair replacement techniques make the hair transplantation results very natural-looking and less uncomfortable than ever in the past. Even after a single but thorough hair transplant session, beautiful aesthetic results can be achieved from the comfort of our state-of-the-art, yet welcoming offices. For more information, or to schedule a consultation, please contact us today.
Hair Transplant Procedure
Hair Transplant Recovery
Hair Transplant Results
Hair Transplant Surgery and Future Hair Loss
Repeating Hair Transplant Surgery
Hair Transplant Surgery Techniques
Hair Restoration for Women
Hair Transplant Candidates
Hair Transplant Surgery and Scarring
Non-Surgical Hair Restoration Options
The Hair Transplantation Procedure: Strip Harvesting Technique
During the hair transplantation procedure, our patients sit in a comfortable chair designed specifically for hair transplants. During the session, patients are able to watch movies or television and are typically not able to feel anything other than a touching and/or pressure sensation.
To begin, a local anesthetic is applied to the donor area of the scalp. A strip of skin is then harvested for hair replacement. At the end of the procedure, the area removed is sutured together and will heal in a line. In most individuals, it's a fine line about the width of a pencil line, and it is completely covered by hair on the day of the transplant.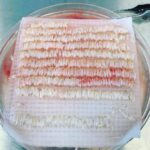 Under magnification, the follicular units from the donor strip are dissected out and individual grafts are created. Then using extreme precision, each graft is placed into the balding or thinning areas of the scalp, striving to create an aesthetically pleasing end result of naturally thicker and fuller hair.
Additionally, there are some cases where we either correct or refine previous hair replacement methods, in which case we use larger grafts. As experienced hair restoration surgeons, we understand that each patient is unique, and that one size doesn't always fit all. That also means we employ a variety of surgical hair transplantation techniques to provide the greatest benefit for our patients.
When the hair transplantation procedure is complete, we shampoo the patient's scalp. Patients leave our offices without any bandages at all, and are able to drive themselves to and from the office. In the circumstances where pre-operative medications are requested for their hair replacement surgery, however, these patients will need a ride home or back to work following the procedure.
How long will recovery from a hair transplant take?
Patience is required, but the results are well worth the wait. The procedure will take about five hours, and you will be able to go home the same day. The full results can take about a year and a half to finalize, but you will begin to see the positive aesthetic results after six months. The hair in the transplanted grafts will initially fall out after approximately three weeks—but don't worry! This is an expected physiologic situation. This is the standard shedding process, and your new hair should begin to grow in again in about three or four months. This is your own natural, growing hair that you can style however you wish. If you have any questions about this process, don't hesitate to reach out to our team.
When Should I Expect Results?
Approximately three to four weeks after the procedure the individual hairs in the transplanted grafts will grow and then fall out. Generally, it takes around four months for the new hairs to grow at the average rate of hair growth, which is about 1/4 to 1/2 inch per month.
"I am so pleased that I took this step and did something about losing my hair. It has been just a year since I had the surgery and I can't believe the improvement and the wonderful results! Even my hairdresser told me that my hair is so fuller now she forgot I even had a problem. "
Hair Transplant Surgery and Future Hair Loss
Many types of hair loss are progressive, and it's normal to wonder if your hair will continue to thin and fall out after having a hair transplant procedure. There are two primary reasons why hair might fall out after hair transplantation. The first one is temporary post-operative shedding, which can occur with hair restoration surgery. This hair should grow back over the next few months as was discussed in your hair loss consultation. The second, which almost always occurs with genetic hair loss, is due to progressive hair follicle miniaturization in areas susceptible to male pattern baldness or female pattern hair loss—these are non-transplanted, native hairs that were initially in the area, not the transplanted hairs. This is why we stress the need for non-surgical therapies to address these native hairs.
For men and women experiencing hair loss, we harvest hairs from the donor site located in the back of one's head. These hair follicles grow in the thinning or balding areas after a hair transplant. However, it is important to remember that the native, non-transplanted hair may continue to thin or bald without medical treatment. To minimize the risk of this occurrence, Dr. Matthew Lopresti and Dr. Mary Lopresti will evaluate your hair loss to determine if future miniaturization is likely to be significant.
If you are in the early stages of hair thinning and loss, non-surgical hair loss treatments will be recommended initially. These currently include Platelet Rich Plasma with ACell® Injection Therapy, CapillusRx™ laser device, Propecia®, and Rogaine® Foam. For men and women with advanced hair loss, our hair restoration surgeons will discuss hair transplant surgery. Dr. Matthew Lopresti and Dr. Mary Lopresti will take progressive hair loss into consideration when developing your customized treatment plan. For most of our patients, we recommend utilizing a multi-modality approach, a combination of surgical and non-surgical therapies, to optimize your outcome. This provides the patient stabilization of their non-transplanted hair plus newly transplanted hair to enjoy for the rest of their life.
Will I need to repeat the hair transplant?
Hair transplant surgery is designed to provide additional density in thinning or balding areas on the scalp. That said, if you have progressive hair loss, you could continue to lose hair where your genes dictate you will. While the transplanted grafts should not fall out, other hair on the scalp probably will continue to recede. We will evaluate your hair quality and condition when we develop a customized treatment plan. Our physicians will let you know if additional treatments will be necessary and help you formulate a long-term approach to stabilizing, preserving, and restoring your hair. It is typical that these non-surgical therapies will be necessary.
What are the different hair transplant techniques?
There are two methods to harvest grafts in the transplant procedure: the traditional strip method and the follicular unit excision (FUE) method. Each approach offers unique benefits and considerations. Dr. Matthew Lopresti and Dr. Mary Lopresti can review each modality and guide you in selecting the ideal approach based on your anatomic characteristics and expressed goals. Additionally, non-surgical options are always recommended as an alternative, or in addition to, a hair transplant operation, to optimize your outcome.
Hair Restoration for Women
Often in our American society, it's considered "normal" for a man to lose his hair; it is not so for women. Though perhaps a somewhat discomforting experience for many men, it is not considered unusual. Unfortunately, treating hair loss or baldness in women frequently does not receive that same openness by the public.
At Leonard Hair Transplants Associates, approximately 15 percent of all our hair restoration surgical patients are women. Compared to a typical hair restoration surgeon's practice, this number is quite high, which we believe reflects our surgeons' true commitment and leadership in the field of hair restoration for every individual—man or woman.
Dr. Matthew Lopresti and Dr. Mary Lopresti encourage women experiencing hair loss to seek out our hair restoration services without hesitation, fear, or embarrassment. We welcome the opportunity to evaluate any patient who is concerned about her lost or thinning hair.
Learn More About Hair Restoration for Women
Who is a good candidate for hair transplant surgery?
Although it can be an excellent method to restore hair, hair transplantation is not appropriate for everyone. If you're experiencing temporary hair loss, you should attempt to address those underlying causes rather than have an operation. Causes of temporary hair loss include severe stress, a medical condition or medication, or certain lifestyle behaviors. If, like the vast majority of people, your hair thinning and loss is due to genetic factors, hair restoration may be right for you. Hair loss due to a cosmetic procedure or injury may also be improved with our surgical procedures. Patients should be in good general health and have realistic expectations for results. Our physicians will take you through each step of the process so you have a firm foundation of knowledge to help you make the best decision for your needs and goals.
Will hair transplant surgery leave a visible scar?
Depending on the hair transplant harvesting technique used, there may be a fine linear scar hidden under your hair. With the traditional strip method, you will not be able to wear your hair extremely short in the back. If the FUE procedure is performed, there will be small white "speckled" scars remaining in your donor area. However, they typically are not particularly noticeable, even with a short haircut in the back. Dr. Matthew Lopresti and Dr. Mary Lopresti will provide additional details about what to expect from the final result during your first meeting.
Are there any non-surgical hair options to help regrow hair?
We offer a comprehensive range of state-of-the-art minimally invasive and non-surgical treatments for hair loss such as PRP with ACell® Injection Therapy, CapillusRx™ laser device, Propecia®, and Rogaine® Foam. These methods can be used in conjunction with hair transplant surgery or as alternatives to the procedure if the patient is not yet a candidate. During your initial consultation, we can discuss your desired outcome and unique needs to determine the best course of action.
If you have bald spots or thinning hair, but have not yet come in for a hair loss consultation, we encourage you to schedule one as soon as possible. For our patients who have already successfully undergone their hair transplantation surgical procedure, we invite you to schedule your follow-up examination with Dr. Matthew Lopresti and Dr. Mary Lopresti. For more information on whether hair transplantation may be the right solution for you, please contact us today!