Dr. Robert Leonard to Present at 9th Annual Men's Health Night Presented by South County Hospital
Panel of local medical experts to discuss men's health issues
Cranston, RI (March 10, 2017) – Dr. Robert Leonard, of Leonard Hair Transplant Associates, New England's foremost authority on hair loss, will be a special guest speaker at the 9th Annual Men's Health Night, presented by South County Hospital. The event will be held at the Haversham Restaurant, located at 336 Post Road in Westerly, RI and will take place on Tuesday March 14, 2017 from 6:00 p.m. – 9:00 p.m. Men's Health Night is free and open to the public, but space is limited and registration is required.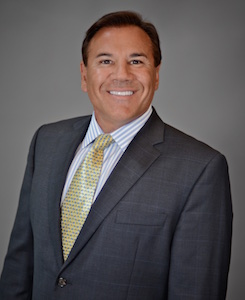 Dr. Leonard will share tips for diagnosing and treating men's hair loss, and while discussing the various and most innovative treatment options currently available. Dr. Leonard has more than 30 years expertise in the field, and has treated thousands of patients, including high-profile athletes such as New England Patriots and two-time Super Bowl Champions Rob Ninkovich and Sebastian Vollmer, former NFL player Wes Welker and former NBA player and current Boston Celtics analyst Brian Scalabrine. Dr. Leonard is also a member of the South County Health surgical staff.
Men's Health night will also feature discussions on pertinent topics including: Back Pain? Why is my back hurting and how can I get relief?; Snore Wars: Is sleep apnea causing you (and your partner) to lose sleep?;  and Colon Cancer: Know your risk factors, symptoms, and the importance of screening and preventive measures.
The evening includes a complimentary buffet dinner, a raffle which includes tickets to sporting events, restaurant gift cards, a big-screen TV and more.
About Leonard Hair Transplant Associates:
Leonard Hair Transplant Associates offers the latest technology in hair restoration surgery and medical treatments, customized to meet individual patient hair loss needs, including ARTAS® Robotic System, Traditional Hair Transplantation, NeoGraft™ Automated FUE Hair Transplantation, Capillus272 PRO™ Laser Device, and Propecia®. With offices in Cranston, Rhode Island; Boston, Worcester, Hyannis, Braintree, and Newton Center, Massachusetts; and Salem, New Hampshire, Leonard Hair Transplant Associates is dedicated to providing an honest, realistic medical evaluation of each individual's hair loss problem. For more information, visit www.hairdr.com.