Offering the Most Advanced Technology in Hair Restoration
Advancement in technology has had the ability to impact life on a daily basis and, for the majority of us, this progress has made our lives more rewarding. Our phones have become smarter, our cars have become safer and advancement in medical care has prolonged life. Hair restoration is no exception to this advancement.
Over the past decades, medical therapy has improved to maintain and to restore hair by the use of Rogaine, Propecia and Laser Therapy. Current surgical techniques have made plugs obsolete providing more natural results. I'm happy to say that we at Leonard Hair Transplant Associates have added the newest and most advanced technology to our practice– the ARTAS® Robotic System!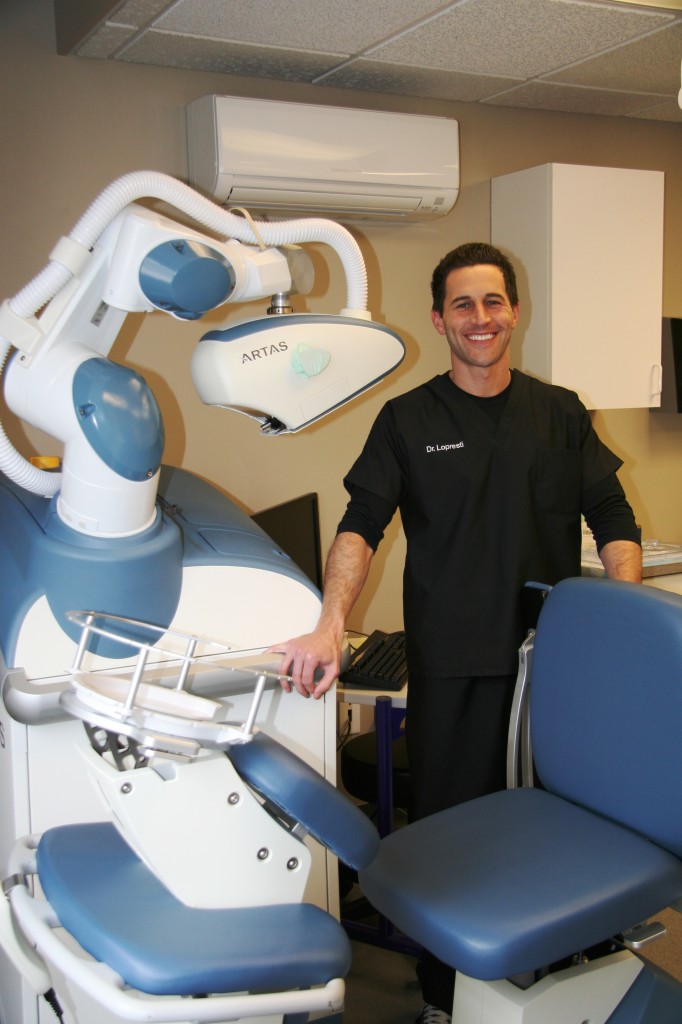 Hair restoration by the ARTAS® Robotic works by removing each follicular unit individually using image-guided robotic precision to improve accuracy and efficiency under high magnification. Best of all…ARTAS® is minimally invasive. There are no stitches, recovery time is faster and there is no linear scar! Thus, for those that want the option to style their hair short and tight, ARTAS® gives them the ability to do so.
Here at Leonard Hair Transplant Associates we strive to improve our techniques in hair restoration as well as to advance our technological skills in order to provide all of our patients the best outcome imaginable.
I'm happy to be part of such an esteemed practice and am very happy to being able to provide the ARTAS® Robotic System as additional transplantation option to our patients. I look forward to helping our patients choose the best option of hair restoration that fits their needs.
Not all modalities fit each and every individual's personality. So, whether one chooses medical therapy or surgical hair restoration of their hair by the traditional strip method or by follicular unit excision using ARTAS® – we're happy to be available to walk all of our patients through the decision-making process.