Country music stars hiding something underneath their cowboy hats?
This month the Country Music Awards aired and, of course, there were cowboy hats—everywhere! It's not that country music and cowboy hats drew my attention; they definitely go hand and hand. However, what was apparent was the connection between the "hat" and what was underneath it. Tim McGraw, Kenny Chesney, Garth Brooks, and Zac Brown are huge stars that come to mind that typically wear hats at most functions or concerts. And what is underneath those hats…a balding scalp.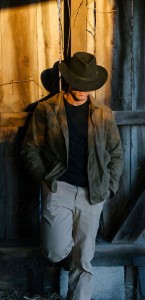 Country stars and celebrities experience the same hair thinning issues as much as any other person. The fact is that one out of every two men will experience significant hair loss by the age of 50. The other fact is that when people recognize their hair loss, about 50% of their hair has already fallen.
The wearing of the hat follows soon thereafter. When asked "what would be the best things about having your hair back?" at Leonard Hair Transplant Associates, a typical answer is so "I don't have to wear a hat anymore."
Stabilization is of paramount importance in treating hair loss. Early versus later treatment is also very important. Stabilization is not hair transplantation and surgery should not be confused with the use of Rogaine Foam, Propecia and/or the Auxo A300 Laser Device.
Rogaine Foam stabilizes hair loss 70% of the time–all over the head and regrows hair in 50% of people. Rogaine Foam needs to be used over the long-term, twice per day every day, all over the scalp. It is purchased over the counter.
Propecia maintains hair at the crown in men 83% of the time and regrows hair in 66% of people. Although not FDA approved for women, it maintains hair all over the head in postmenopausal women approximately 50% of the time and regrows hair in 50% of these women. Propecia needs to be used over the long-term as well. It is a pill prescribed by a physician.
It is never too late to begin using these hair loss treatments. I recommend utilizing more than one treatment at the same time—ideally, all three together for the most effective results.
We welcome all our current patients and new patients to come in for a visit and to further discuss the benefits of these products in addition to the possibility of a hair restoration procedure.
It is time to take off the cowboy hat!
Dr. Matthew Lopresti