Masters Golf Champion Jordan Spieth Suffers From Hair Loss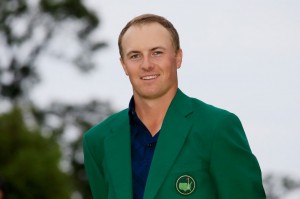 Sincere congratulations to Jordan Spieth, the 21-year-old professional golfer who won the 2015 Masters Tournament in Augusta, GA this weekend.  This fantastic accomplishment has been the culmination of practicing his sport with the guidance and support of his family.
In addition to the media coverage of his win, there has been a great deal of talk about something else his family provided to him…genetic hair loss known as male pattern baldness.  This condition affects 50% of all men.  It can affect them as young as their late teens and continues throughout a man's lifetime.
The important thing to understand for a person like Mr. Spieth who has this progressive condition expressed at such a young age is that it will get worse if he doesn't do anything to stop it.  Medically sound therapies such as the Auxo A300 laser device, Propecia, and Rogaine Foam all work independently to both stabilize male pattern baldness as well as to potentially re-grow the hair that has been lost.  Hair restoration surgery is typically not a treatment advisable for patients this young.
Being evaluated by a hair restoration surgeon who is a full time practitioner in this field and, ideally, is a Fellow of the International Society of Hair Restoration Surgery is a great place to seek authoritative treatment of genetic hair loss.
Dr. Robert Leonard