December Hairlines e-newsletter

Thank God, it has been a wonderful year for Leonard Hair Transplant Associates!
I personally have been blessed to have a fantastic team working together with me to provide excellent care for our patients.  This care begins at the very first interaction by our patients with my practice, whether by telephone, e-mail, response on our website, or a walk-in.
This establishment of trust in our knowledge on all issues regarding hair loss has been earned over these last 27 years by being honest and realistic with those seeking our medical services.  Sometimes this advice is not what patients want to hear, but at least it is truthful.  A common example of this is the young man who is losing hair in his crown (the bald spot area) and he wants to have that region transplanted-now!
He has not been doing anything to slow down the progression of his male pattern hair loss.  No Propecia. No Rogaine Foam. No laser cap therapy.  Surgery is not the treatment of choice for him at this time.  The proper treatment is to stop the progression of his progressive condition!  A sad reality that often occurs is that he will get a doctor to transplant that area and he will continue to lose his hair all around the transplants., This typically leaves an island of hair in an ever-enlarging area of balding!  Now what is he going to do?  It is not a natural look.  Not only did he make a mistake, but the doctor who did the surgery was not looking after the patient's best interest…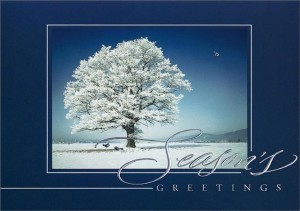 In 2013, we introduced the ARTAS® Robotic System adding to our NeoGraft device to provide our patients with another high-tech option in follicular unit excision (FUE) harvesting of donor hair for those interested in this method.  This technique allows patients who wish to wear their hair short to have no signs of a linear surgical scar in their donor area.
2014 will bring exciting new things to Leonard Hair Transplant Associates, which will be revealed as the new year unfolds.  Keep reading!
Finally, I want to thank my family (from whom much of my time is taken away by my work) for their love and continuous support; my team at LHTA without whom we would not be able to properly care for our patients; referring individuals who have entrusted me in taking care of their clients or patients; business associates who help to keep things running smoothly; colleagues from whom I learn and teach; those patients who have been kind and open enough to reveal that they have had transplants in order to help those seeking our services; all other patients who have given their trust in me; God for all the good that we possess and do for others.
I sincerely wish you a belated Happy Hanukah, a very Merry Christmas, and a Happy, Healthy New Year!