Your February e-newsletter from Dr. Leonard
Philip DaPonte started losing his hair in his twenties, but he was losing more than just his hair, he was also losing his self-confidence. So, at 34 years-old, the Westport, MA native decided to tackle the issue head-on and scheduled a free consultation with Dr. Robert Leonard of Leonard Hair Transplant Associates in Cranston, Rhode Island.
"I felt like I had to do something and I needed someone that I could trust," said Philip. "This is where Dr. Leonard was at his best. He made me feel very comfortable. He listened to my needs and was sensitive to my situation. My self-confidence was low and I was worried about getting a bad hair transplant, which would have made me feel worse."
Philip had a family history of male pattern baldness and his symptoms became progressively worse the older he got. Dr. Leonard was able to mitigate the situation through a traditional hair transplant procedure. A strip of hair was removed from the back of Philip's head and these harvested hairs from the donor area are transplanted to the front of Philip's head.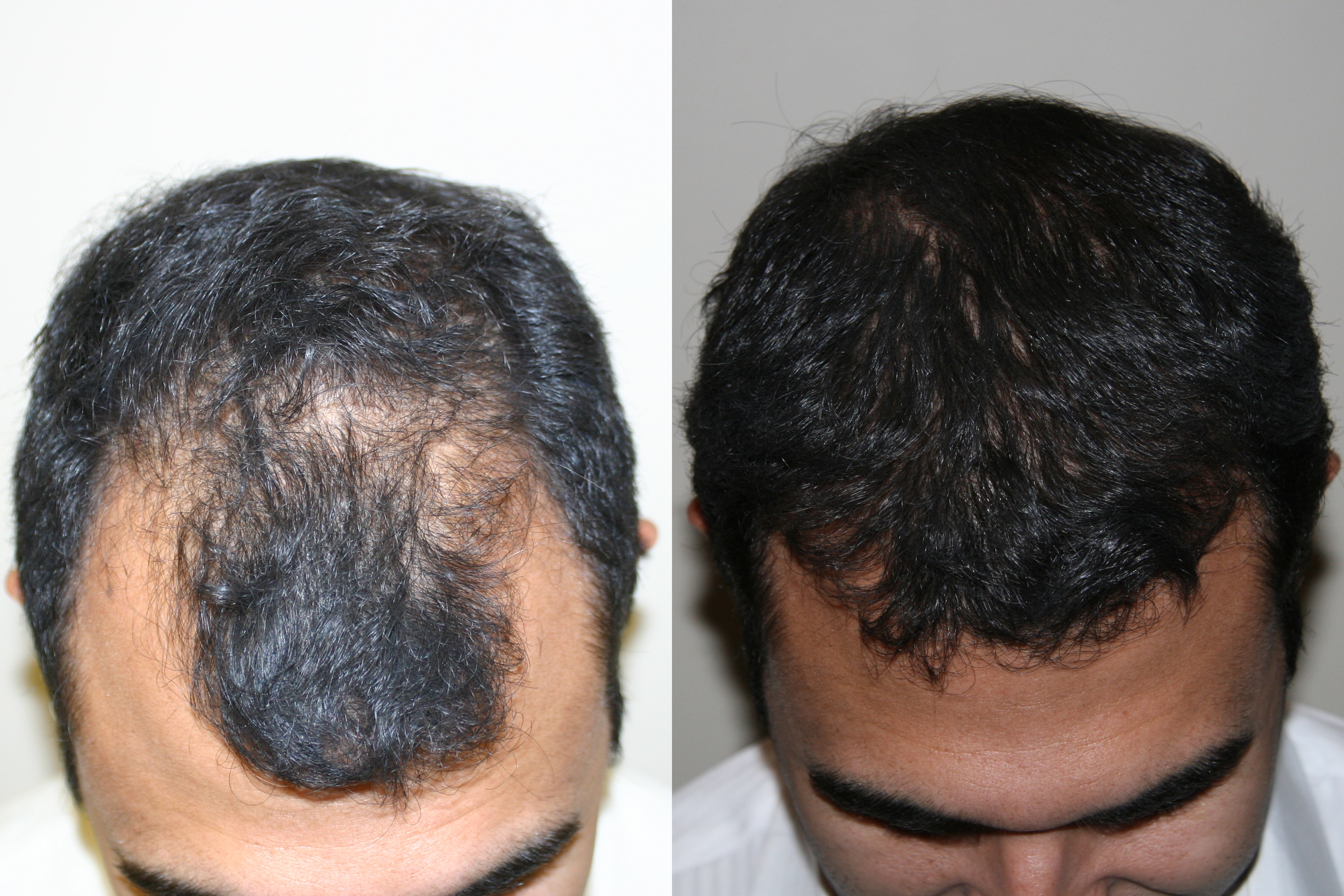 "I could tell that Dr. Leonard had a lot of experience doing this procedure," said Philip. "His confidence made me feel relaxed and comfortable the entire time. I didn't feel rushed and everything happened the way Dr. Leonard said it would."
Today, Philip says he feels "fantastic" and loves his new hair. He's confident that he made the right decision to do something about his hair loss.
"I have more self-confidence now than at any other time in my life," added Philip. "I was discouraged at first about losing my hair, but after seeing Dr. Leonard, I became more confident that it would come back. And he was right, it did, and I feel great! Now when I look in the mirror, I feel fantastic and I don't have to worry about my hair anymore."
If you or someone you know is suffering from hair loss like Philip, please contact me to schedule a free, confidential consultation to explore the many hair restoration options available. Call 1-800-GET-HAIR or visit www.hairdr.com.

Dr. Robert Leonard
Founder and Chief Surgeon
__________________________________________________________________
What's New at LHTA
Dr. Leonard was featured in The Boston Globe recently. Click here to read "He's got it all covered – Hair restoration specialist Dr. Robert Leonard deals with his patients' thinning follicles – as well as their fragile egos" 
Dr. Robert Leonard Reveals his Top 5 Tips for Recognizing Hair Loss in Men and Women.