Your July e-newsletter from Dr. Leonard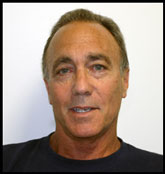 A self-proclaimed pragmatist, 61 year-old Elliott Feldman was not prepared to go out of his way to treat his hair loss. Though he struggled with a loss in confidence and self-esteem since he'd become aware of his balding crown at the age of 55, his realistic nature wouldn't allow him to go to great lengths to find a cure. As a husband, father, and the Executive Director of the Boston Police Athletic League, he couldn't let his loss in confidence get in the way of his day-to-day life.
Though no one close to him commented on it, his own negative perception of his thinning hair had led him to try hair loss treatments. He tried Rogaine, but it was not effective in his case, so he discontinued it. He resigned himself to the fact that his balding would continue and that he wouldn't be happy with how he looked. That is, until he learned about hair restoration surgery.
"That's when I heard an ad for Leonard Hair Transplant Associates on WEEI. I went home and did some research on the Internet, and found that Doc was the best in the area, so I scheduled a consultation."
For Elliott, it was easy to take the initial step in restoring his hair and his confidence by coming in for a consultation. He knew himself well enough to know that he'd never go down to New York to find a great doctor, so he was pleasantly surprised when he found one in his own back yard. A native of Massachusetts and a resident of Wellesley, our Newton office was convenient for him. Even better, the short healing time and proven results of the treatment appealed to his pragmatic nature.
"After the consultation I was convinced that Doc could make a difference. He knew what he was talking about and I knew I'd like the results."
Elliott's first hair transplant in the crown of his head in April of 2007 was very successful. He underwent a series of low level laser light therapy treatments to stimulate the hair growth and has since had a second surgery to restore his receding hairline and to fill in the thinning frontal half of his head – the benefits of which he will see in the coming months. His wife and kids think it looks great, though he admits they love him for who he is – regardless of his full head of hair!
These photos reflect just ONE session of transplants in the crown of Elliott's head.
If someone you know is concerned about hair loss, encourage them to schedule a free, confidential consultation to explore the many hair restoration options available. Call 1-800-543-0660 or visit www.hairdr.com.

Dr. Robert Leonard
Founder and Chief Surgeon
---
What's New at LHTA
Dr. Leonard is quoted on new hair restoration methods in the article "LIVE MORE: Fighting Hair Loss," published in the Patriot Ledger.
Dr. Leonard is blogging!  Check it out now.