Your June e-newsletter from Dr. Leonard
Hair loss affects different people in different ways.  The following is how it affected a young man: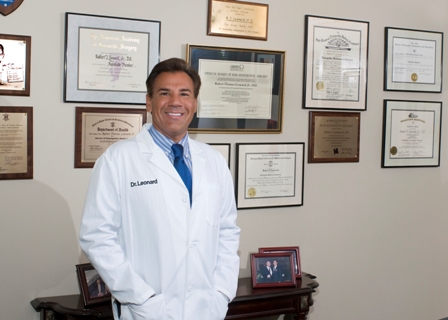 Hair loss was a troublesome worry of mine when I turned 18. During college I played Division 1 soccer and was very self-conscious out on the field running with the wind, blowing my hair out of place, and fans
yelling "BALD GUY YOU SUCK."
One incident still sticks with me today.  I was with my three friends hanging out with three girls at our college house. I saw the girl I was with shake her head "no" to her girlfriend about me and left the house after a few drinks. I asked her friend what was wrong the next day and she explained to me she thought I was "too old." I told her I was only 21 at the time! After that, I became extremely self-conscious and even depressed at that point.
I got accepted to medical school with this shot of confidence, I did something nice for myself–I had a hair transplant. It was the best decision of my life!
The results now are natural and as realistic as a real hairline. My life completely changed eight months later. No longer was I wearing hats, combing over my hair, turning my head away from the wind, and being depressed after seeing hair in the sink after showers and on my pillow at bedtime.
I now am almost ready to finish medical school and have more confidence than I ever had before. It helped me work and study harder without looking at hairs falling out in my books as had happened when I read in college. People with hair loss know how that feels.
I continue using Propecia to help maintain my crown. My girlfriend, sister and Mom still do not know I had the procedure done!!!! My Mom asked if I lost weight and I told her yes because I have been working out again. Haha! The results are amazing and natural. I would go back to get another transplant in a heartbeat.
I would not recommend anything unsafe since I am a medical student and I understand the risks of surgery. This minimally invasive technique has been perfected by Dr. Leonard with the most natural results I have seen.
If you are young-or, not so young-know that I can help you.  It's a phone call away for a free consultation for you to learn all of the facts about hair loss treatments that I provide.
If you or someone you know is suffering from hair loss, please contact me to schedule a free, confidential consultation to explore the many hair restoration options available. Call 1-800-543-0660 or visit www.hairdr.com


Dr. Robert Leonard
Founder and Chief Surgeon
_________________________________________________________________
Follow Leonard Hair Transplant Associates on Facebook