Your May e-newsletter from Dr. Leonard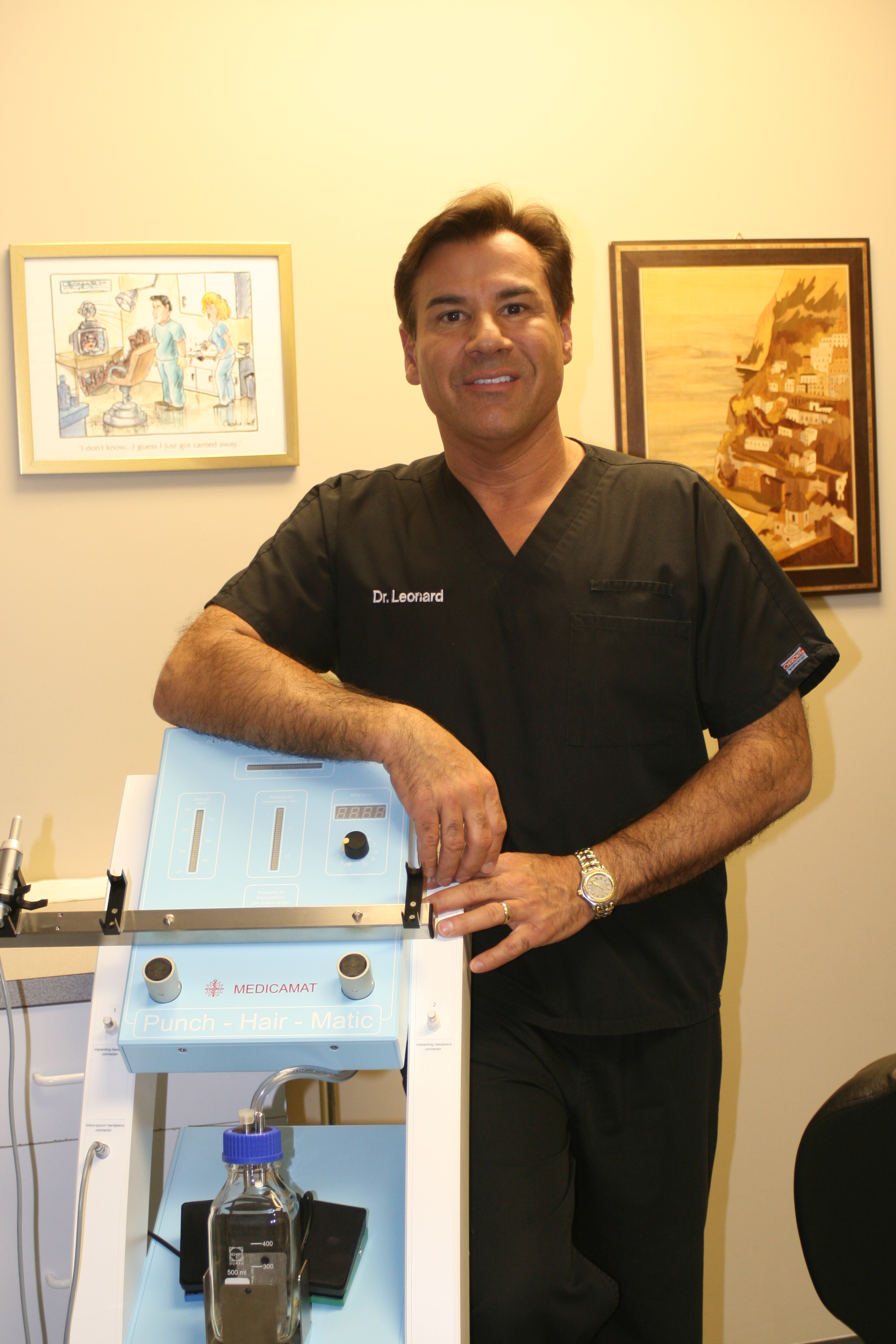 I am excited to announce that I am the first and only surgeon in New England using NeoGraft, a revolutionary, patented hair transplant device that automates hair transplant procedures. I have always embraced new technology and I know this new state-of-the-art technique will be of great benefits to my patients.
The NeoGraft hair transplant device provides the least invasive technique for performing hair restoration surgery. Downtime is minimal as each follicular unit graft is individually extracted from the donor area and is then transplanted to thin or bald areas. NeoGraft requires no scalpels, sutures, or staples and it leaves no linear scars on the back of the scalp. It is a great option for people who want to wear their hair in a very short hair style.
Most doctors only use the traditional manual strip method of transplantation, which requires the doctor to surgically remove a strip of scalp from the back of the patient's head. I am the only doctor in New England to use NeoGraft, a new high-tech procedure for hair restoration, and will offer this service in my surgical centers located in Cranston, Rhode Island and Newton Centre, Massachusetts.
I have strived for nearly 25 years to be an innovator and provider of the latest technological opportunities for our patients. This, coupled with compassionate, expert, and service-oriented patient care has thrust me into a leadership position in this unique field of cosmetic surgery.
I encourage you to call today to determine whether you are a candidate for a procedure using NeoGraft. To begin the consultation process, call me at 1-800-543.0660 or visit www.hairdr.com.

Dr. Robert Leonard
Founder and Chief Surgeon
_________________________________________________________________
What's New at LHTA
Dr. Leonard questions latest survey in Consumer Reports regarding hair loss treatments. Click here to read Dr. Leonard's response.
Dr. Leonard has been appointed as a member on the American Society of Hair Restoration Surgery Advisory Council, part of the American Academy of Cosmetic Surgery. Click here to read the press release.