NHL Network Host Jamison Coyle treats hair loss with PRP

As we all get ready to see who will be awarded The Stanley Cup (hopefully not to the Montreal Canadiens – Go Bruins!), we wanted to share the story of a man well versed in all things hockey, our friend and patient, Jamison Coyle. Jamison's career covering sports as a television host has given him a front-row seat to the premier professional hockey league in the world, the NHL. As the host of NHL Tonight on NHL Network, and a former NESN anchor, he deftly captures the day's action while simultaneously handling the pressure of being on television, knowing that thousands of viewers are tuning in.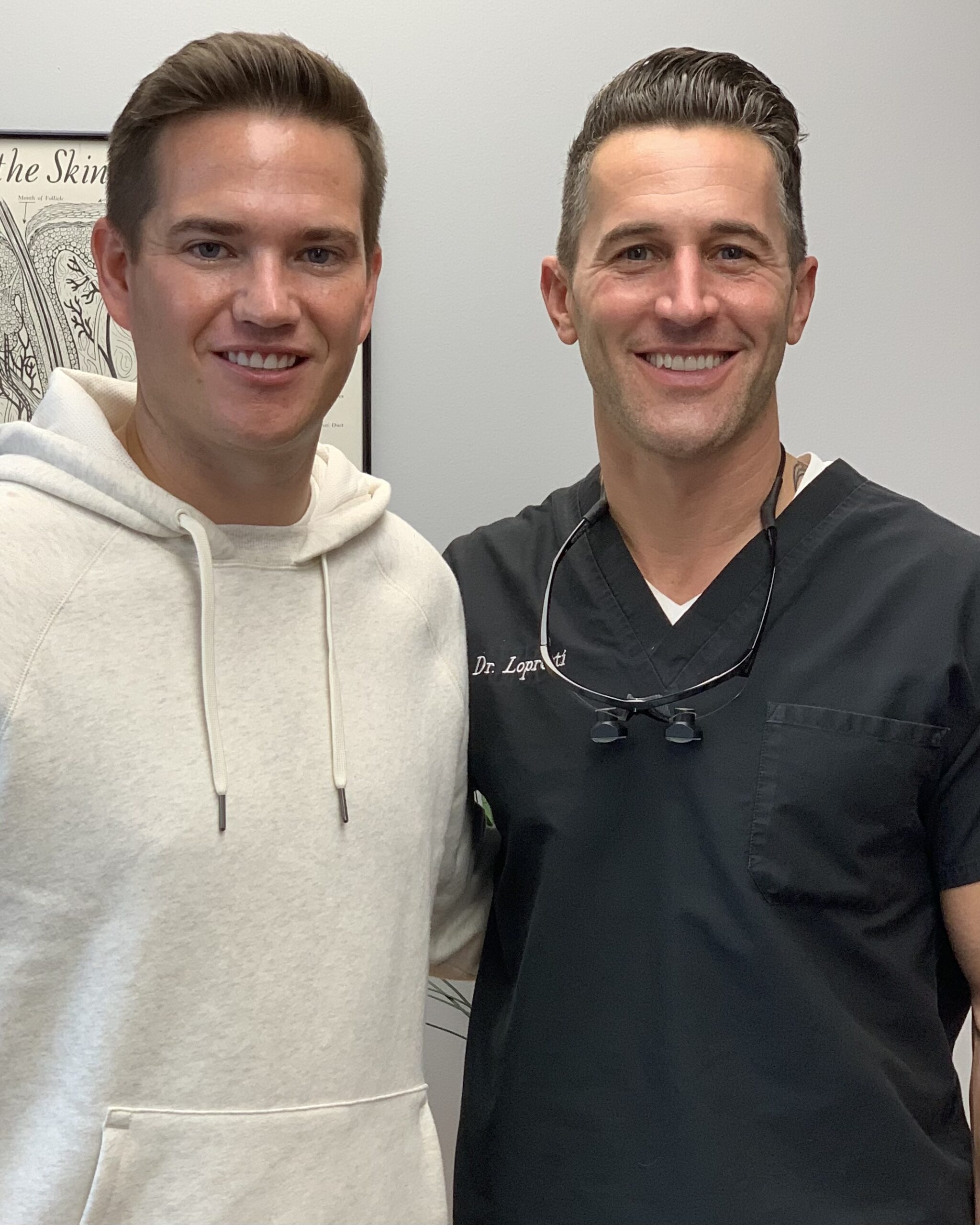 As is the case with millions of men across the nation, Coyle noticed early signs of thinning while in his mid-20s. "I was on camera every night, bright lights and thousands of people watching me. I noticed the hair around my temples was starting to creep in the wrong direction and I knew that I had to catch it early," said Coyle. "While I was working at NESN in Boston I heard Leonard Hair Transplant radio ads all the time and knew that they were the best in the business. So, when it came time for me to do something, I knew I was going there."
Coyle first visited the Newton office in 2012 and because he addressed his hair loss early, he was not at the stage where a hair transplant was necessary. "When patients are able to address their hair loss concerns early on, oftentimes, the issue can easily be treated with non-surgical treatments," said Dr. Matthew Lopresti, Chief Surgeon. "Jamison had some regression in his temple area and some density loss on his crown – both very treatable."
As Coyle's career progressed, he moved out of New England to work at the NHL Network, reporting on hockey exclusively. In 2020, he decided to take the next step with his hair loss and came back to Leonard Hair Transplant Associates to have a follow-up examination. "With the added stress of the pandemic, having kids in the mix and everything else, it was time to have my hair assessed again," joked Coyle. He reached out to Dr. Lopresti and set up an appointment in fall 2020.
"Dr. Lopresti is great. We both have young kids, similar interests, are both into sports, taking care of ourselves and being the best people we can be," said Coyle. "Talking to him about next steps was really comfortable and I definitely felt like I was going to be well taken care of – it's really a first-class medical practice and it shows."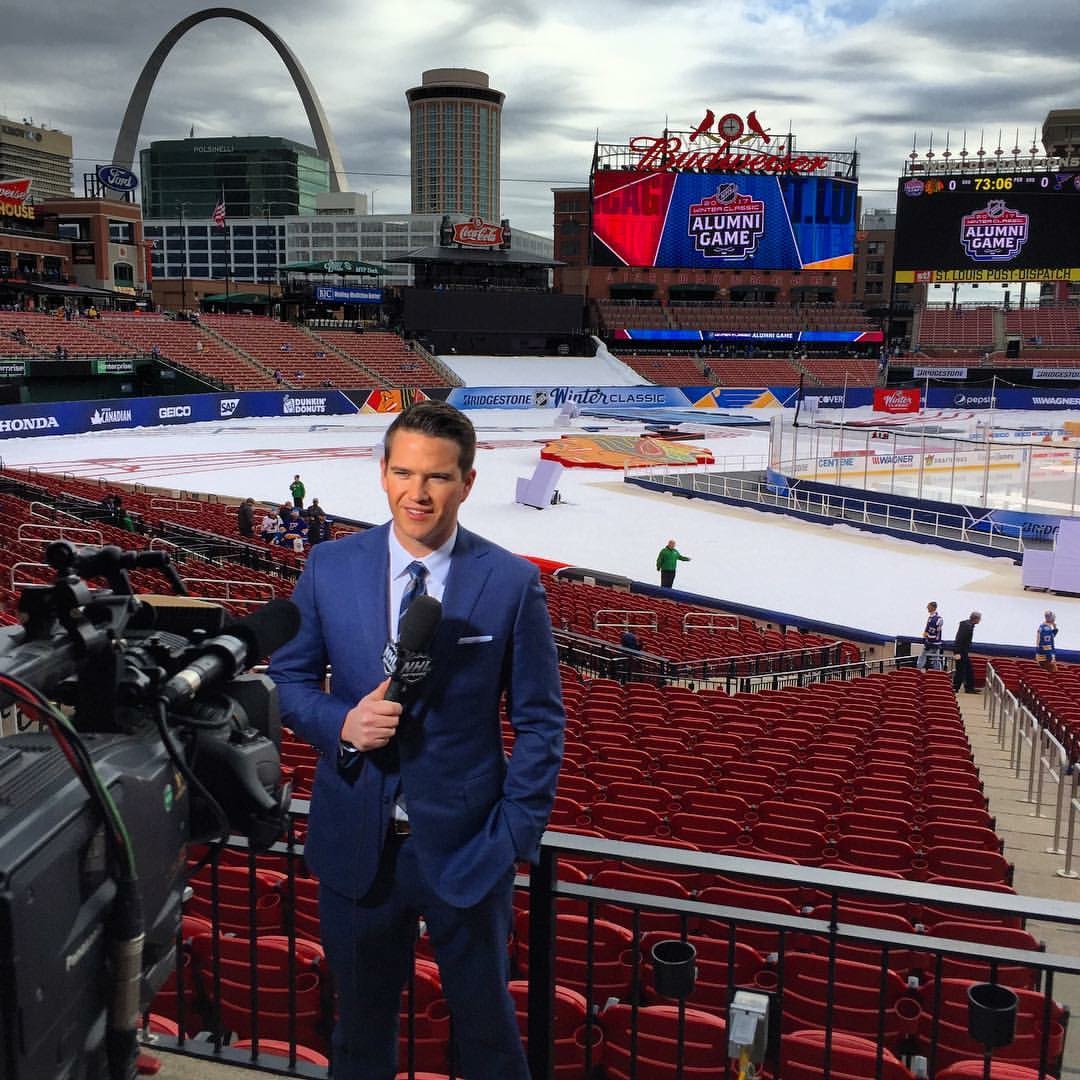 "Jamison's hair overall looked good, but since his last visit years ago we've introduced PRP with ACell therapy," said Dr. Lopresti. "He expressed interest in learning more about PRP and after examining him, I determined that he would be a good candidate for treatment.
Last October Dr. Lopresti performed a Platelet Rich Plasma Therapy (PRP) with ACell treatment to stabilize any further thinning and re-grow miniaturized hairs into longer, thicker hairs. PRP is truly one of the most effective treatments for people suffering from hair loss.
According to Coyle, PRP was fast, easy and relatively painless. In fact, he was back in his car and driving to New Jersey the same afternoon. "PRP was super easy. I did my research coming in and read some of the testimonials online; I knew what to expect," said Coyle. "The staff at the practice is so warm and welcoming, I never felt nervous and I was in and out in around 30 minutes. Once your head starts to go numb, you feel nothing after that and it's like visiting the dentist."
Coyle came back for his second PRP treatment earlier this year and is very pleased with his results. "It's been great – I can already see the results. My hair is a lot thicker in the front and I can't tell you what a relief it is not to worry about my hairline anymore. I'll just come back once a year for a maintenance treatment and look forward to keeping a full head of hair."
Coyle's advice for anyone on the fence because they feel that their hair loss is not that bad yet? "Get ahead of it, no pun intended…do everything you can as early as possible. By taking care of it early, the treatments are easy and not drastic at all. Preventative measures are just another weapon in the arsenal against father time."