The truth about winter hair loss and seasonal shedding
A recent "study" from University Hospital in Zurich Switzerland reported that people lose less hair in the winter.  As I have observed during these last 27 years examining patients at Leonard Hair Transplant Associates, I agree with this except for one caveat.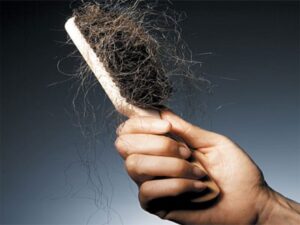 What is commonly observed is significant hair shedding from the beginning of November until the middle of January.  This "seasonal hair loss" can be dramatic!  It stops as quickly as it starts; the hair that has been shed does grow back in most patients.
So we see, other than during the few of weeks beginning on December 21st, the remainder of the winter are months of "good hair days".   The problem is, however, it happens again in July and August, but to a lesser degree.
It is important that if you are already being treated for male pattern baldness or female pattern hair loss, that you are consistent with using your Rogaine Foam, Propecia, and/or Auxo A300 laser cap.