Your July e-newsletter from Dr. Leonard
As most of you already know, I have been practicing in the field of hair restoration surgery for the last 27 years. In order to provide the best care and the latest treatment options for my patients, I have added the ARTAS Robotic System to my armamentarium of surgical services.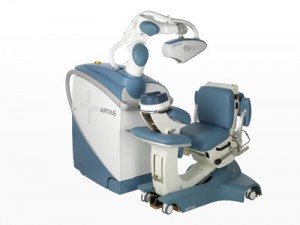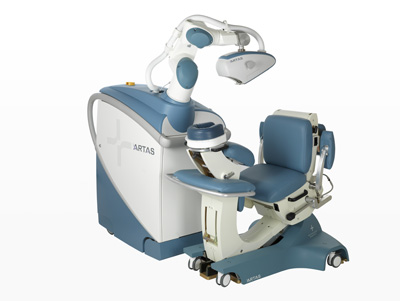 ARTAS_System_Small.jpgThe ARTAS Robotic System is the most sophisticated device available anywhere in the world to assist me in harvesting grafts using the Follicular Unit Excision (FUE) technique. The precision in harvesting follicular units with this state-of-the-art FUE device is achieved by the use of its pair of infrared cameras, its accurate calculation of follicular unit numbers and density, and its advanced specialized software that calculates the exact angle and depth of the follicular units. This all is controlled under my supervision.
Offering the ARTAS Robotic System to my patients provides them a surgical technique that efficiently harvests follicular units in a fashion that does not leave a linear scar in the donor area. This allows patients to wear their hair very short in the donor area with virtually no noticeable evidence of having had a hair transplant procedure.
I recently, in fact, performed an FUE transplant using the ARTAS Robotic System on former Boston Bruins player Lyndon Byers (LB) and on NFL Fullback Chris Gronkowski of the San Diego Chargers.
Now you can have a natural looking solution for hair loss. And nobody has to know you've had treatment.
You'll have natural looking hair – your own hair – that you can wear in any style with confidence.
TECHNOLOGY MAKES A DIFFERENCE
Minimally Invasive
No linear incision scar
Quickly return to your regular activities
Hair can be worn at any length or style with confidence
I am excited to introduce this 21st century surgical device to the northern New England region and welcome those interested in learning more of the ARTAS Robotic System. Click here to contact me and schedule your free consultation or call 1-800-543-0660.
Doc