The Young Patient Seeking Hair Restoration
Every surgeon has his own approach to a particular patient.  And, every patient offers unique circumstances when he or she presents to my office for evaluation of hair loss.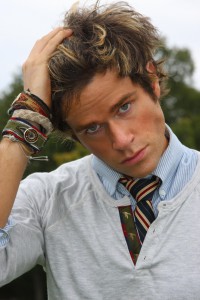 Patients often think that they are good candidates for procedures when they may not be—at least, not yet.  This is most commonly seen with young men who have begun very early hairline recession and believe that the first treatment should be surgery.  These young guys often come into their consultation accompanied by parents who are willing to do anything and to spend anything for their son to be less anxious and uncomfortable about losing his hair.  As a parent myself, I feel for all of these people.
What I have to explain to them is that their hairline is changing from an adolescent one (very flat and low) to a more mature one.  But, they like their teenage hairline and don't want it to recede!  I understand that; however…….the first and key treatment is to stop the further progression of male pattern hair loss at this early point and not to transplant the area—yet!
Male pattern baldness absolutely is a progressive condition that needs to be stopped before surgical hair restoration is begun in these young patients.  Just think, if transplants were performed too soon and further recession occurs (which it always does), then another transplant would be needed very soon to "catch up" to continued progression.
These young men are not always happy when sending them off with my recommendation to use Rogaine Foam, Propecia, and/or Laser Therapy and not booking them for a transplant.  But, I promise, I have their best interest in mind.
I am here also to tell you that there are doctors who will transplant these young men without any thought about further recession—just to get him into his surgical chair.  As with all aspects of life:  buyer beware!
Doc