6 Months After A FUE Hair Transplant
It has been six months since performing Dr. Leonard's hair transplant using the Follicular Unit Excision (FUE) technique. We are finally beginning to see the early stages of growth! And, thankfully, it is here to stay because he asks me everyday if the hairs are going to come…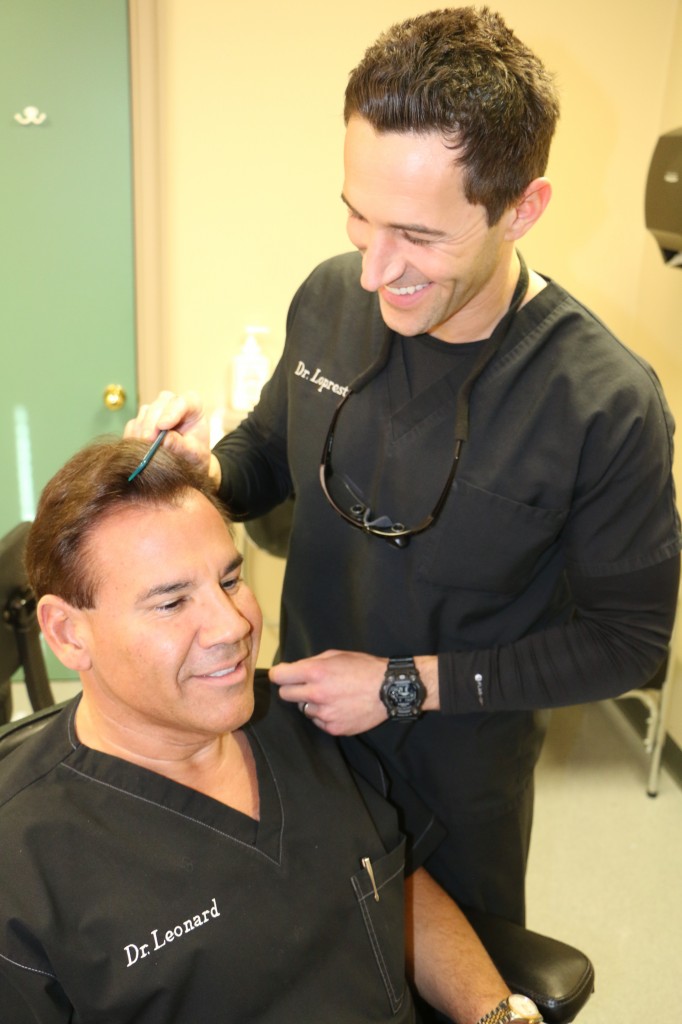 As a reminder for those that have had a hair transplant or for those that are thinking of hair transplantation:
The initial transplanted hairs will begin to grow immediately; after two weeks or so, most, if not all, of the hairs will fall out. This is normal!
At around 4 months after the hair transplant, hairs will begin to stubble through the transplanted region and will grow at a rate of approximately ¼ inch per month.
At about 6 months, the transplanted hairs have been growing and are approximately 1 to 1 ½ inches in length. Very often, however, the patient doesn't recognize these as new hair growth because they are looking each and every day.
Cosmetic noticeability occurs around 6 to 7 months post transplant.
Full growth of the newly transplanted hairs occur 18 months post hair transplantation.
It has been a long road to get to where we are today, but rest assured, the day will come when all the hairs will grow! Even a world renowned hair transplant surgeon, Dr. Robert Leonard, has experienced the same growth rates and outcome that we expect all of our patients to achieve.
On your next visit make sure to check out his new hairline!


Dr. Matthew Lopresti