What Causes Wrinkles and How to Effectively Treat Them
Part of the normal aging process of the skin is decomposition of collagen.  Genetics is a major factor in this process; so is solar damage from sun tanning and sunburn throughout one's lifetime.
Collagen is a component that provides structure or scaffolding of the skin.  It creates firmness and tightness as seen in more youthful skin.  When it begins to break down, sagging occurs and wrinkles form. This can occur as early as the second decade of one's life.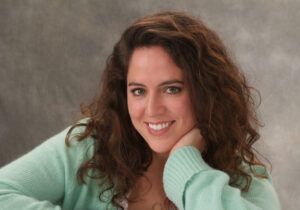 There are a few different kinds of wrinkles caused by different reasons.  They include:
Continued contraction of muscles under the skin
Looseness caused by collagen decomposition
Sagging of facial and neck skin
Loss and movement of facial fat under the skin
Wrinkles from each of these causes can be made better with specific treatments.  There are many things we can change in our lives, but genetics is not one of them.
So, the next best thing to do is prevention. Wear sunblock and moisturize your skin beginning at an early age and continue with it throughout old age, too!
Muscle Contraction Wrinkles
To treat wrinkles caused by muscle contraction, the injection of neurotoxins such as Botox Cosmetic and Xeomen are the treatments of choice.
The areas that upset people are the "crow's feet' or "laugh lines" at the corners of the eyes, the "frown lines" or the "eleven lines" between the eyebrows, the horizontal lines on the forehead, the down-turned corners of the mouth, and the "stringy" bands and lines in the neck area.
These treatments take about a week to see effectiveness in smoothing out the wrinkles.
Their benefits last for about three months.
Re-injection is necessary to have long lasting results.
Collagen Decomposition and Facial Fat Loss and Movement Wrinkles and Hollows
There are products either stimulate collagen production or simply provide a filling effect in areas that have flattened out over time.
This is commonly observed in the cheek areas, where a fat pad that used to create that desirable "apple of the cheek" in youth has headed south, sometimes all the way down to form jowls along the jawline.
Other areas of concern are the "parentheses" created from the edge of the nostrils to the corners of the mouth—the nasolabial folds.
Another wrinkled area that bothers people very much are the so-called "marionette lines" that form from the corners of the mouth downward toward the chin.
A "hollowed out" look in the temple areas often makes a person look old.
Finally, it's common to see with aging a loss of fullness of the lips—especially the upper lip.  Injection of fillers is very helpful to correct this and to provide a much more youthful and attractive appearance.
Juvéderm, Voluma, Perlane, and Radiesse are the fillers of choice and are extremely effective in correcting these multiple regions of distress in patients.
The aesthetic surgeon will offer his expertise in recommending just which treatment is most appropriate for the specific area of concern and that meets the needs of his patient.
My goals in treating aesthetic patients with these medications are to provide them with a refreshed, more youthful appearance and not a "done" look!  Over treatment is something that I feel is not in the patient's best interest.  We can always go back and inject more if necessary, but too much at one time is not good in my opinion.
I tell my patients that we are in New England and not in Hollywood…
Choosing the proper physician is critically important in who performs your injections.  Medical credentials, training and experience are tantamount in this decision.  Be careful in making your choice in doctors!
Call our office at 1-800-543-0660 for your complimentary consultation if any of these areas of your face are bothering you.
Dr. Leonard is a Fellow of the American Academy of Cosmetic Surgery and has been injecting facial wrinkles and other aesthetic concerns for nearly twenty years.