Dealing with Premature Hair Loss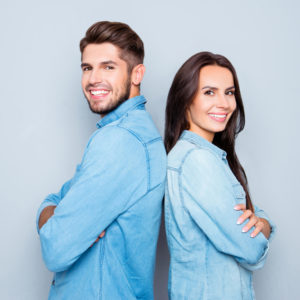 A growing concern for many, premature hair loss affects millions of men and women across the nation. Although there is no firm definition for what counts as "premature," hair thinning and loss can begin to develop as early as in your 20s. Many factors can cause or exacerbate this condition, including genetic influences, stress, smoking, diet, and medical conditions. Dr. Robert Leonard and Dr. Matthew Lopresti, our extensively trained hair restoration surgeons, offer ways to slow progressive hair loss and to restore hair:
Slow hair thinning and loss:
If the main cause of your hair loss is genetics, as is the case with most people, it's important to understand this is a progressive condition. Medical treatments like Rogaine® Foam and Propecia® can slow or even stop hair loss.The Auxo A300 laser device is another excellent and very effective non-surgical treatment that can help to stabilize hair loss and to re-grow hair for men and women.
Stress and lifestyle habits can also affect hair growth. If you smoke, have a poor diet, or lead a stressful life, it may be time to review these behaviors. If you need suggestions for how to enhance your well-being, our physicians can provide advice during your initial consultation.  
Restore hair:
Once hair has noticeably thinned, restoring the hair becomes a primary concern for many people, particularly individuals who are younger and feeling self-conscious about their condition. Our state-of-the-art practice offers the most advanced hair transplant options available. We can help you determine if hair transplantation can achieve your goals.