Grace Stevens, Author and Community Leader in the Transgender Movement, Shares Her Hair Transplant Story

Grace Stevens was a married father of three with degrees in design engineering and counseling psychology. Married for 25 years, after her marriage ended she began having thoughts of a new life, and in 2011, at the age of 64 -the same age as Bruce Jenner when he transitioned this past year – Grace Stevens decided to undergo gender transition to live life authentically as a female.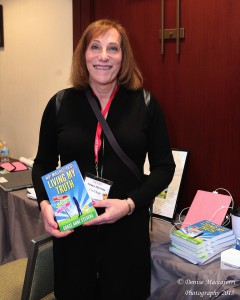 During the transition process, as Grace worked to match her outside to what she knew and felt on the inside, a friend recommended Dr. Robert Leonard. For more than 28 years, Dr. Leonard has been helping men and women get their hair to match their true identity. "I've been blessed to learn so much about the individual journeys of these brave transgender men and women as they become the people they were meant to be," Dr. Leonard said.
After meeting with Dr. Leonard, Stevens was assured and provided the hope she desired that she would get the female hairline and her own growing hair in areas that were thin or bald, but it would take time. "I used to wear wigs. And, for years I just wore hats when I went outside," Stevens said. But she knew she wanted her own hair to make the transition complete.
With all the other surgeries involved with transitioning, Stevens, like many hair restoration patients, wanted immediate results. "I told her it would take at least two procedures, but we could achieve the results she was looking for," Dr. Leonard said. Stevens knew that finally having her own head of hair was worth the wait. "Patience, patience, patience," Stevens said. "Dr. Leonard knows what he is doing and I just had to be patient and wait for the results."
Dr. Leonard transplanted Stevens' crown using the traditional strip method in November of 2012 and then completed her central frontal area in April of 2013. The results speak for themselves. "I get up in the morning and just shake my head and let my curls down. I get up and walk out the door; I don't have to worry about anything," Stevens said. Dr. Leonard notes that a feminine hairline is lower, flatter, and rounder than its male counterpart. In cases such as Stevens', Dr. Leonard often repopulates the balding crown area with thicker naturally growing hair.
Since her transition, Stevens has become an active leader in the transgender community. She writes a weekly blog for The Huffington Post, and is the author of No! Maybe? Yes! Living My Truth , a candid and open discussion of her transition, and an inspiration to all to live their true life. "I have total trust in Dr. Leonard," Stevens said. "He absolutely knows what he is doing. I feel lucky. It's amazing to go from a bald dome, to a full head of hair."
If you or someone you know is faced with hair loss issues like Grace, contact Dr. Leonard to schedule a free, confidential consultation. There are so many options out there and the results can really change your life! Call Leonard Hair Transplant Associates at 1-800-543-0660 or visit www.hairdr.com.