Hairlines April 2006 Edition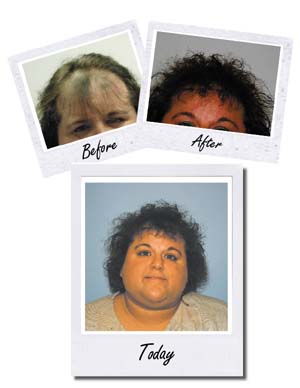 Hi Bob,
I've received a lot of positive feedback in recent weeks about Hairlines' new format, featuring patient success stories and before and after photos. All of your e-mails were very positive. One of the comments I appreciated the most:
"Very encouraging, I do enjoy seeing the progress and smiles on the patients' faces."
From now on, you can expect more patient photos and stories, so keep the e-mails coming!
ONE WOMAN'S FIGHT AGAINST HAIR LOSS

In this issue, I want to share a story about Gina Jimenez, a mother of two who started losing her hair when she was only 25. I believe a lot of women can relate to Gina's experience because one in four women suffers from thinning hair.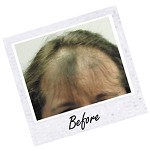 Gina told me that over the years, her battle with hair loss got so bad she didn't want to go anywhere. Then she saw an ad for my practice, Leonard Hair Transplant Associates. She came into my Cranston, RI office one day in 2000 and I evaluated her hair loss situation. Based on the examination, I recommended that she should consider hair restoration surgery.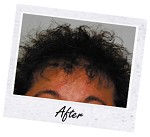 Gina shared in a letter, "[Hair transplantation] is actually very easy, and so worth it. To me, the most important thing is that I took the first step and did something about [my hair loss]."
Gina's procedure was so easy, she went on a date that same night and even shared her news [of the surgery] with him. That same man is now her husband and they have two children together.
Years later, I performed an additional surgery on Gina to further increase the density of her hair. That surgery was also successful. She was so happy with the first procedure that she came back for more!
Patient stories like Gina's make my position as a leading hair restoration surgeon extremely fulfilling. Don't wait until your hair loss problem starts taking the joy out of your life.
Call 1-888-284-9558 for a free, confidential consultation.

Dr. Robert Leonard
Founder and Chief Surgeon