NHL Player David Backes Has Strong Hockey Hair Game

David Backes is the latest professional athlete to become a patient of Leonard Hair Transplant Associates, joining a long list which includes Wes Welker, Stephen Gostkowski, Rob Ninkovich, Chris Gronkowski and Brian Scalabrine to name a few.
The NHL player, now 36 years old, spent four seasons with the Boston Bruins before heading to California to play for the Anaheim Ducks earlier this year. Known for his dominance on the ice as well as his hairstyle, which changed from long to closely cut over the years, he exudes confidence. It might surprise you to learn that David was sensitive when it came to his hair, spending a fair amount of time carefully styling it to hide that it was thinning.
"Over the last few years, I noticed my hair starting to thin out and I'd spend a lot of time in the mirror trying to style it in all the right places so it wasn't noticeable," said Backes. "It really made me feel less confident and I remember thinking, the sooner I do something about this the better."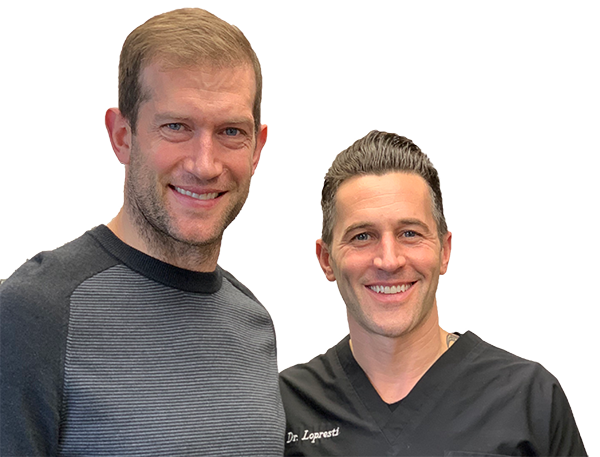 Backes was in the Bruins locker room when he overheard some of his teammates talking about losing their hair and Leonard Hair Transplant Assocoiates name came up. "I heard the guys talking about hair loss and I was surprised because in my mind there was an old stigma about hair replacement. We're macho guys, and we don't typically talk about stuff like that."
He was happy to be part of the conversation and knew of Leonard Hair Transplants because of the practice's work with other professional athletes in New England. "I jumped on their website and did some research and confirmed that they were the ones to go to for hair loss."
Backes set up a consult with Dr. Matthew Lopresti, Chief Surgeon, and the two clicked immediately. "Dr. Lopresti was personable and relatable. Being a young guy, I felt like he was my peer and he had plenty of energy and passion about what he does." Dr. Lopresti recommended several surgical and non-surgical options to both slow the progression of hair loss, and to replace miniaturized and dormant hair follicles. While the hair transplant had to be rescheduled to later this year due to the COVID-19 pandemic, Backes was able to get started with Rogaine® and a Low Level laser therapy cap, both sold through LHTA's practice.
Backes' ultimate goal is to have confidence in the health and appearance of his hair once again. "My goal is to regain the density of hair that I had in my youth. I want to be at the point where I'm not triple checking the mirror to make sure the thin spots are covered; it may seem vain, but your outside appearance has a big effect on how you feel about yourself."
What does Backes' wife Kelly think of this? "She is not critical of my hair or hair loss at all," said Backes. "We've been married for 12 years and we are certainly past looking at the cover of the book," he joked. "But she is very supportive of my decision to finally address my hair loss."
Will Backes go back to his long locks or keep his hair short following his restoration procedure? "I'm looking forward to a shorter style, even if it means more trips to the barber. It'll definitely be worth it."