Seasonal hair shedding – What causes it and treatments to help

Spring is often associated with new beginnings, warmer weather, blooming flowers, and longer days. It can be a great time to spend more time outdoors, engage in outdoor activities, and enjoy the beauty of nature. Spring can also be stressful as it's not uncommon for some people to experience seasonal hair loss, which is usually a temporary increase in hair shedding that occurs during certain times of the year.
Losing hair can indeed be a frustrating and difficult experience for many people. The average person can lose between 50 to 100 hairs per day, although this can vary depending on factors such as age, gender, genetics, and overall health. It's important to note that hair shedding is a natural part of the hair growth cycle, and losing a certain amount of hair per day is normal.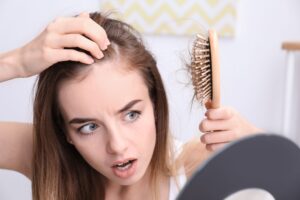 Seasonal hair shedding can increase due to a natural process called "telogen effluvium," which can be triggered by changes in daylight and temperature, among other factors. During this process, the hair follicles enter a resting phase, and old hair sheds to make way for new growth. This shedding can be more noticeable than usual, but it's usually temporary, and the hair growth cycle should return to normal within a few months.
Seasonal hair shedding can also occur due to hormonal changes or a reaction to seasonal allergies or stress. However, it is important to remember that its typically temporary, and the hair growth cycle should normalize over time.
There are several hair loss options available to treat the dreaded seasonal shed. These treatments are typically used to treat androgenetic alopecia (pattern hair loss), which is a common type of hair loss that affects both men and women: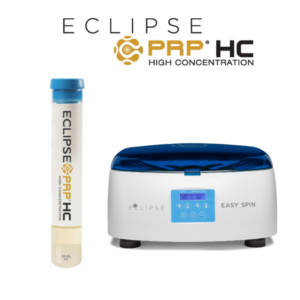 PRP with ACell , or Platelet-Rich Plasma Therapy, is a treatment that involves injecting a concentrated solution of platelets and growth factors derived from a person's own blood into the scalp. The therapy is designed to stimulate hair growth and promote the healing of damaged hair follicles. PRP with ACell has been shown to be effective in promoting hair growth and treating hair loss in both men and women. Treatments generally only take about 30-45 minutes, and you are able to return to your daily activities soon after your leave the office.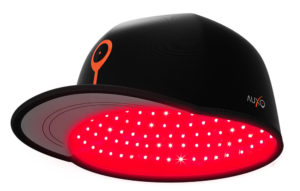 The Auxo Laser Device is a handheld laser therapy device that is designed to prevent hair loss. The device uses low-level laser therapy (LLLT) technology, which involves emitting low-level laser light onto the scalp to stimulate hair follicles and improve blood flow to the scalp.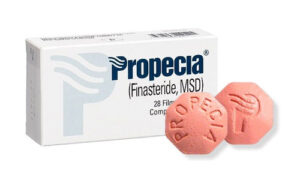 Propecia or Finasteride: This medication is taken orally and works by blocking the production of dihydrotestosterone (DHT), a hormone that is responsible for hair loss in men. Propecia is taken once a day. It is a pill that can be taken with or without food, and there are no known drug interactions.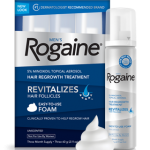 Rogaine or Minoxidil: This medication is applied topically to the scalp and helps to stimulate hair growth by widening blood vessels and increasing blood flow to the hair follicles. Rogaine Foam must be used twice daily in order for it to be effective. Generally, it takes at least four months to notice a reduction in the amount of hair loss, and about seven months for hairs to be restored. You need Rogaine Foam use for at least a full year to see the optimal outcome.
Hair shedding is normal and a natural part of the hair growth cycle. Hair goes through a growth phase, a transitional phase, and a resting phase, during which it may shed. It's estimated that about 10% of hair is in the resting phase at any given time, and it's during this phase that hair shedding is most likely to occur. If you're concerned about hair shedding, it's always best to contact our office for advice with a hair loss professional.