Should you use oral minoxidil instead of topical minoxidil?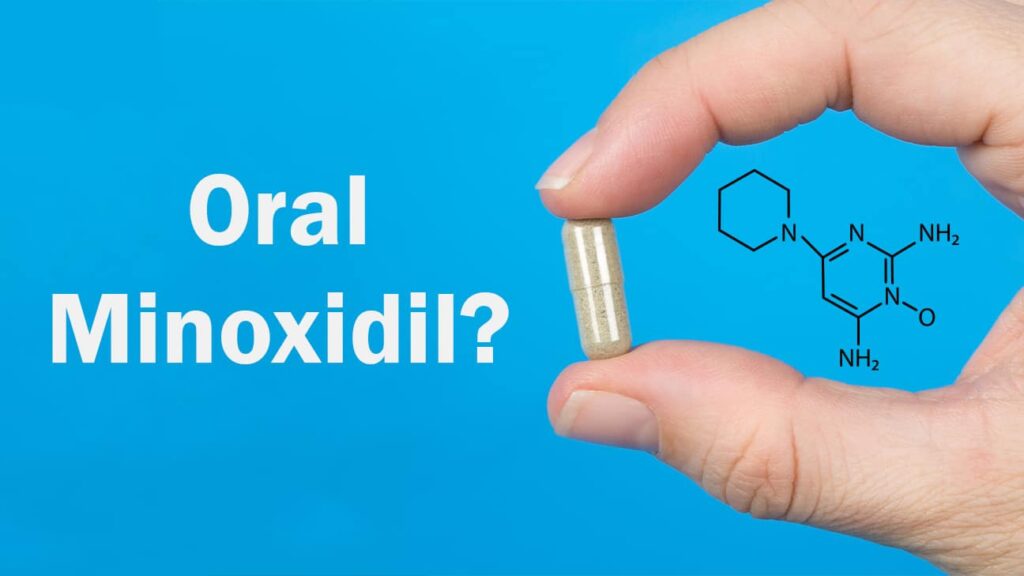 A few months ago The New York Times published an article about oral minoxidil called "An Old Medicine Grows New Hair for Pennies a Day, Doctors Say". Since then there has been a significant increase in interest amongst our patients on taking a pill once a day instead of applying Rogaine (minoxidil) two times per day to the scalp topically. So, should you be using oral minoxidil instead of topical minoxidil?
The answer is not cut-and-dry – it really depends on the patient. Over the past five years, low doses of oral minoxidil have been used 'off-label' and we occasionally prescribe it. While there is anecdotal evidence that minoxidil prescribed orally can help, the topical formulation is a well-studied, long-term treatment that has shown positive results.
Dr. Matthew Lopresti, Chief Surgeon of Leonard Hair Transplant Associates, suggests starting with the tried-and-true methods for hair loss: topical minoxidil (Rogaine), Finasteride (Propecia), Platelet Rich Plasma with ACell (PRP) and Low Level Laser Therapy. "We typically advise our patients to use the topical form of minoxidil over the oral because the medication seems to be as effective when used on the scalp and has fewer potential side effects," said Dr. Matthew Lopresti. "However, if a patient cannot be compliant applying the topical minoxidil two times per day as instructed or develops a skin rash, then oral minoxidil may be considered as an alternative."
Taking minoxidil orally can slow down hair loss and cause thicker, darker hair to grow where it was potentially thinning, but there are some side effects, according to Hair Restoration Surgeon Dr. Mary Lopresti. "Since the medication is systemic, meaning absorbed throughout your body, it can lead to unwanted facial and body hair," said Dr. Mary Lopresti. "If patients have a cardiac medical history, it can lead to heart palpitations and fluid retention as well as increased kidney damage in those patients who already have kidney disease."
Using topical minoxidil (Rogaine) can be messy, time consuming and lead to scalp irritation, itching and/or redness. Although it is not the most sometimes inconvenient, it may be safer in patients with a significant medical history and this medication can be purchased over the counter. The oral form has not yet been documented in controlled studies and remains a FDA off-labeled treatment for hair loss management.
Leonard Hair Transplant Associates encourages our patients to treat their hair loss sooner rather than later since it's progressive and will only get worse when untreated. So, if you have stopped using topical minoxidil (Rogaine) or never tried it at all, the oral form of minoxidil should be strongly considered in addition to other proven hair loss treatments.