Thank you for your trust this year! 2020 Year in Review at Leonard Hair Transplant Associates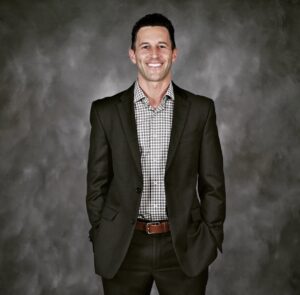 As we close out 2020, I think we can all agree that it has been one of the most trying times in any of our lives. No matter your age or geographic location, the effects of living through a global pandemic will last a while. I hope that as you read this, you and your family are in good health and looking forward to starting a new year. I know I am!
As with many other businesses, Leonard Hair Transplant Associates had to increase our safety protocols and measures to ensure a safe environment for our patients and staff. I'd like to thank our technicians, nurses, front desk staff and consultants for implementing these new COVID-19 protocols and keeping patient care our first priority.
Necessity, as they say, is the mother of invention, and that has been especially true during the pandemic. While the additional restrictions weren't ideal, they did allow us to introduce Telehealth video appointments for the first time. This enabled us to efficiently consult with new and existing patients in the safest possible manner. We plan on continuing this service going forward into 2021.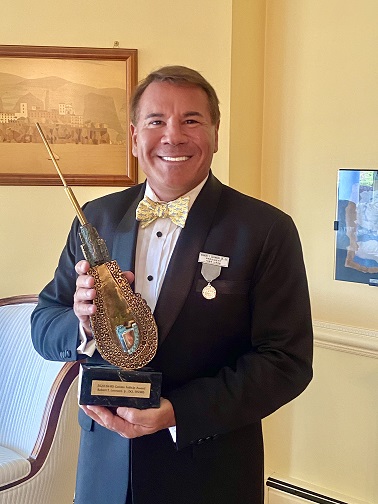 It wouldn't be the end of the year without a celebration. I was fortunate to present our founder, Dr. Robert Leonard, with the Golden Follicle Award from the International Society of Hair Restoration Surgery. This award recognizes the top docs in the world in the advancement of hair restoration. It was an honor to be asked to present it to Dr. Leonard; in my opinion, there is nobody more deserving of this recognition. He is truly a pioneer in this field and his dedication has spanned more than 40 years. Below is Dr. Leonard's personal message to the ISHRS:
"I am humbled and truly honored to be the recipient of the International Society of hair Restoration Surgery's (ISHRS) Golden Follicle Award. Because we had a virtual scientific meeting this year, it allowed me to celebrate this personal joy with my family and friends at home! The ISHRS has been a huge part of my life and career for the last 27 years, volunteering and chairing several committees that helped to make the ISHRS what it is today—the premier medical resource of the treatment of hair loss for the entire world."
I'm also excited to announce that we've added a few new faces to our already incredible lineup of professional-athlete patients. Boston Bruins players Sean Kuraly and Chris Wagner joined the LHTA family as patients along with David Backes of the Anaheim Ducks and Jamison Coyle from the NHL Network. Our work with top athletes has been incredibly rewarding and I appreciate their trust.
We concluded 2020 with another great year of offering Platelet Rich Plasma (PRP) with ACell treatments. This minimally-invasive treatment has been growing by leaps and bounds since we introduced it into the practice in 2019. Additionally, we added two new members to the LHTA family to assist specifically with this treatment, Carolann Malboeuf and Kim Elivert joined us in 2020.
As we close out the year, I'm thankful for all of you and for the trust you place in the practice and in me. From the Leonard Hair Transplant family to yours, wishing you all a healthy and happy new year!
Dr. Matthew Lopresti