How Long Until I See Results From My Hair Transplant?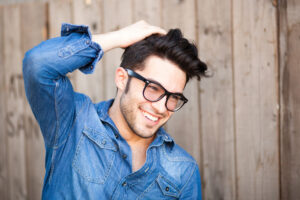 One of the first questions our patients ask about hair restoration surgery is, "How long do I have to wait to see results?" Our state-of-the-art techniques make it possible to achieve a more natural-looking outcome than ever before, but the process still requires a little bit of patience. As extensively trained hair loss surgeons, Dr. Robert Leonard and Dr. Lopresti emphasize that every individual's experience will be unique. And your rate of hair growth may be different from someone else's. That said, there are a few stages of growth you should be aware of that are common among most patients:
A couple of weeks after a hair transplant procedure you may notice that most if not all of the transplanted hair will grow a small amount and then fall out. This is completely normal and to be expected. Three to five months later, stubble will begin to develop in the treated area, and this new hair should continue to grow at a rate of about ¼ inch per month. Again, your experience may vary some. After six to seven months, the new hair growth will be about 1 to 1 ½ inches long. Final results typically take about 18 months. Once your transplanted hair has reached this point, you are welcome to style it any way you like, as it's your own natural hair.
Watching hair grow when you've waited so long to achieve your goals can feel tedious at times, but each stage of the process is an important step forward. If you have any questions about what to expect after hair transplant surgery, please let us know.