Plan a Hair Restoration Vacation!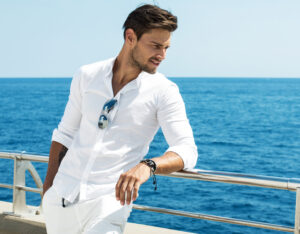 As some of the most extensively trained hair restoration surgeons in the nation, Dr. Robert Leonard and Dr. Matthew Lopresti have the privilege of working with men and women from all across the world. Since many patients travel to us from outside the New England area to restore their hair, we want to make their time with us as enjoyable as possible. We often advise patients from outside of New England to plan a vacation around their hair transplant procedure, as there is much to do and see near our offices. Walking the streets of historic Boston, relaxing on the beaches of Cape Cod, sailing along the beautiful seacoast of Newport and exploring the mountain activities in Maine are just some of the things you can during your stay.
Our friendly and knowledgeable medical team is happy to help you with your travel plans and accommodations so that your experience is the best it can be.
Hair transplant surgery is performed using local anesthesia, so you're  able to sightsee, shop, and explore soon after your procedure. Our practice locations are conveniently located close to airports, hotels, and popular destinations up and down the coast. We can personally recommend a number of destinations based on our local knowledge and your preferred interests.
"Combining your hair transplant procedure at Leonard Hair Transplant Associates with a vacation to historic New England is what we call the perfect hair restoration vacation!"  -Dr. Robert Leonard.   
To learn more about how to plan a hair restoration vacation, please reach out to our skilled medical team for additional information.