Summer Hair Care Tips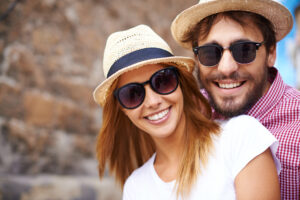 Summer is finally here! Many of us New Englanders bask in the sun at the beach, swim in chlorinated pools, and drive with the top down in our convertibles. Additionally, if you already have thinning hair, you may want to take precautions to protect both your scalp and your hair follicles from seasonal shedding. Dr. Robert Leonard and Dr. Matthew Lopresti, our extensively trained hair restoration surgeons, offer some advice on keeping hair healthy during this time:
Hair suffers from sun damage, too, so protect your head with hats, scarves, and similar accessories. As your hair thins, your scalp becomes exposed, meaning a sunburn could be a sign of clinical hair loss.
Wash your hair daily. To have a healthy hair follicle, you need to clean it daily. Conditioning helps keep the hair from drying out. Our line of products called Copper Chemist shampoo and conditioner contain copper peptides, which are very good for your hair.
It's nice to keep hair up and out of the way when it's hot, but certain hairstyles can be damaging, including tight braids, tight ponytails, and teased styles. Pick loose updos to stay cool and protect your hair.
Many people shed hair in July and August. It's called seasonal hair loss, and for whatever reason, there's significant shedding during these two months. Watch how many hairs are in your shower drain, on your towel, in your brush, or on your clothes each day. More than 100 could be a sign of clinical hair loss.
Preventive measures are a great way to help minimize hair loss, and more comprehensive approaches are available from our state-of-the-art office. We utilize surgical and non-surgical hair loss treatments that can halt hair follicle miniaturization and even regrow hair. Talk to our medical team today to learn more.