Can Hair Transplant Surgery Prevent Hair Loss?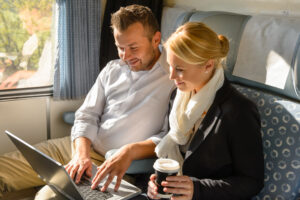 Male pattern baldness and female pattern hair loss are progressive conditions that typically lead to greater hair loss over time. One of the best ways to restore hair that has stopped growing is through hair transplant surgery. The hair restoration surgeon harvests follicles from the donor area where hairs are genetically programmed to grow throughout one's lifetime.  These hairs are then transplanted into the thinning or bald areas. Many patients wonder if hair transplantation can prevent hair loss. The truth is that it will not.  The hair transplant provides new growing hair where you have already lost it, but it does not stop the non-transplanted hair from future loss.
During the consultation, our experienced hair restoration surgeons will evaluate your concerns to determine how significant your hair loss is likely to be. By understanding how your hair loss may progress, we can develop a customized treatment plan that helps to compensate for the predicted changes over time. Strictly speaking, hair transplant surgery cannot prevent hair loss.  However, there are very effective non-surgical treatments that can.  These currently include the Auxo A300® PRO laser device, Propecia, and Rogaine Foam.
If hair loss is significant enough, then hair transplant surgery can be the premier solution.  In some cases, patients may need an additional procedure to achieve the optimal outcome. If you are experiencing the first stages of male pattern baldness or female pattern hair loss, contact us at Leonard Hair Transplant Associates to learn about all the options to address your hair loss needs.