Shampoo your hair everyday according to hair loss experts
Dr. Lopresti and I recently attended the 27th Annual Congress of the International Society of Hair Restoration Surgery in Bangkok Thailand. There were nearly four full days of lectures about all aspects of hair loss and its therapies. One workshop focused on the science behind products to care for the scalp and the hair to make them as healthy as possible.
I have been telling our patients for many years that a healthy scalp fosters healthy follicles, which allow the hairs that they produce to be the best for that particular person. Experts on the panel confirmed this recommendation. There is a microbiome (bacteria, skin debris, sebum, and sweat) that all inter-relate at all times on our scalps.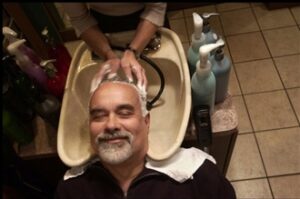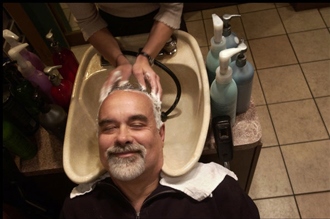 If the scalp is not cleansed regularly—that is, daily, for most people—then there is a disruption of the microbiome balance. This causes increased bacteria population and inflammation, which negatively affects the follicles. We get patient responses when we recommend daily shampooing of: "that will dry out my hair", "my hairdresser thinks that this is crazy", "I can't wash my hair every day", among other comments that we cannot publish!
Not all products are made the same. There are various ingredients that perform better than others; there are natural-based ones that are less harsh than others; there are anti-inflammatory aspects and skin component stimulating ones that provide a positive milieu in the skin for best hair shaft production and growth. Additionally, there are other products that take care of the concerns of hair becoming dry with daily shampooing—particularly hair conditioners. There are oils and masks to apply to make the hair shafts more compact to provide a fuller, thicker look to one's hair, as well.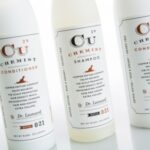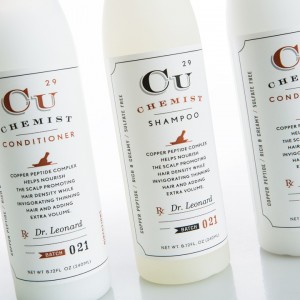 We have formulated the Copper Chemist line of products with all of this in mind to "allow" people to shampoo each day. It should be applied to the scalp, lathered there, and then rinsed. Conditioners, however, should be minimally applied to the scalp surface (as is possible to do) and spread more throughout the length of the hair shaft, then rinsed out.
Continued use is what was recommended by the experts in this workshop for the long-term good health of the hair. If daily cleansing is absolutely not possible, then every-other-day routine should be done.