What Is The Most Effective Approach To Hair Loss?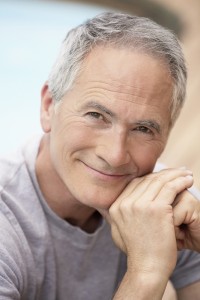 Oftentimes when patients come to see me, they want to know which hair loss treatment will provide the most effective and efficient results. As a hair restoration surgeon with more than 27 years of experience, I know that the most effective kind of treatment is not an "either" / "or" approach. Rather, I emphasize for patients to undergo treatment using a multi-therapy approach, depending on how much hair loss he or she has.
For men, there are three medically sound treatments to treat male pattern hair loss:
Propecia® (oral medication), which works for the back of the head
ROGAINE® (topical foam), which works all over the head.
Laser therapy, which also works all over the head, and comes in two varieties
With my female patients, however, I utilize ROGAINE® and laser therapy only. Because hair loss is progressive, it is like chasing a moving target. We need to do something to stabilize that progression. That's where the multi-therapy approach proves most effective. Each one of these modalities works on a certain percentage follicles on the scalp, so when we combine treatments, more follicles are being treated and, therefore, we can generally see excellent results. A multi-therapy approach is also another great way for patients with minimal to moderate hair loss to determine if hair transplant surgery is necessary as the next course of treatment.
If you would like to learn more about the types of hair loss treatments I provide, or to schedule your one-on-one consultation with us, please contact Leonard Hair Transplant Associates today.
Dr. Robert Leonard