Word of Mouth Referrals in the Field of Hair Restoration
Many of my colleagues in other fields of medicine enjoy the benefit of word of mouth referrals.  Their patients tell their family members, friends, and co-workers about their doctor and happily give the doc their "stamp of approval".  It actually feels pretty good to be able to help someone who has the same problem as you have had.
In the field of hair restoration surgery, it is the exception rather than the rule that our patients tell others about their hair transplant.  Don't get me wrong; our patients are very happy, but they are extraordinarily private about their procedures.
Over the last couple of decades I have asked many of my patients why they keep their hair restoration so private.  Most don't tell their friends, associates, or family members—and some, their spouses or partners!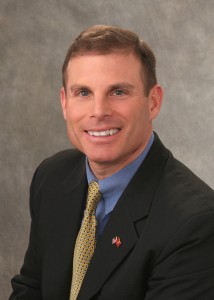 The most common answer to my question is that they feel uneasy because they don't want others to think that they are vain.  I always rebut with: "if you lost your front tooth, you would have it replaced to be able to comfortably smile—wouldn't you?"  Everyone indicates that they would.
It truly is no different with replacing lost hair.  Hair is a part of the human body that most of us like to have.  In fact, most prefer to have it rather than losing it or being bald.
Hair transplantation is nothing more than replacing it with your own growing hair.  It grows; it can be cut, combed colored, styled; it, again, is your own growing hair moved from the back of your own head to the front (or elsewhere) on your own head!
It is not artificial; it doesn't have to be removed and then replaced ("serviced") on a monthly basis; you own it, not rent it!
Things have gotten a lot better with this decreasing  "stigma" attitude since Propecia was FDA approved 15 years ago in that TV commercials and Internet marketing allowed men  (and women) to be more open with discussing hair loss with medical professionals.
Likewise, since our current hair transplant techniques offer our patients very natural results, the uneasiness of discussing hair restoration have dissipated considerably—no more "plugginess" is evident.
In fact, most of our patients report that others are surprised that they had had a transplant if they opened up about it.  Many indicated that others ask if they had lost weight or changed their hair style or some other physical alteration, but not that they had work done.
I encourage you to help others with hair loss to at least come in for a consultation to see what may be the best treatment options for them.