What Is the Difference Between Hair Types?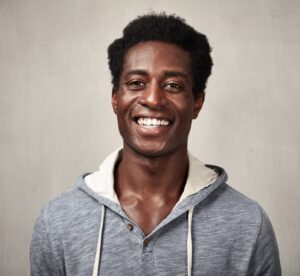 Hair loss can affect people from all ethnicities and backgrounds, but the actual type and texture of hair can differ from person to person. Differences in shape (curly or straight) can have an impact on which hair restoration method will provide the best results. Dr. Robert Leonard and Dr. Matthew Lopresti, our extensively trained hair transplant surgeons, offer a broad selection of treatment options to suit our diverse group of patients. To understand why one technique may be more appropriate than another, you must first understand the differences among various hair types.
People of African and Caribbean descent often have very curly hair. As a result, a highly skilled surgeon is required to harvest the hair follicles correctly and place the grafts in such a way that they will take. For this reason, the Follicular Unit Excision (FUE) method may or may not be the most effective approach. A test treatment often can be performed to determine if FUE will work for you. In the event this procedure is inadequate, traditional strip hair transplantation can be an option, as can non-surgical treatments like Low Level Laser Therapy. We endeavor to achieve the most natural-looking outcome, and we will work with you to find the ideal course of action for your needs and goals.
Dr. Leonard and Dr. Lopresti have extensive training in a comprehensive range of hair restoration options. If you would like to learn more about how hair restoration is customized to suit the unique features of each patient, please contact our practice today.