Menopausal and Perimenopausal Hair Loss
YIKES! Never mind the hot flashes, the dry skin, the irritability, the depressive affect, the vaginal dryness (and more) of menopause and peri-menopause, what about the loss of a woman's crowning glory—her hair during these years?
When conducting a hair loss examination on a woman (BTW, one out of every four women has female pattern hair loss), Dr. Lopresti and I delve into the history of the thinning hair, the patient's family and medical histories of hair loss, and multiple other aspects to determine just what is going on and how we can help our patient.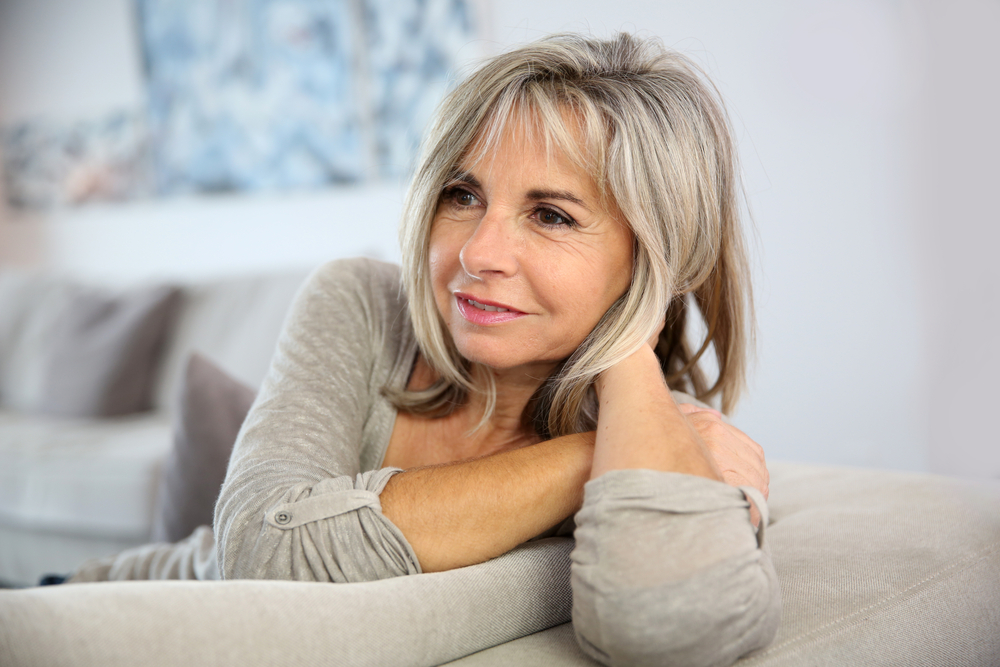 A hallmark of this time in women's lives is decreasing levels of estrogen in their bodies. This can potentially wreak havoc on all aspects of their lives. In our world, hair loss is one of those things.
The important thing for women in this stage of their lives to do about this hair loss is to stop it in its tracks! If not, further thinning will occur. In addition, a frightening statistic about hair loss is after 50% has already fallen is when she even begins to notice it! So, early recognition and, more importantly, early treatment is critical.
What we have to offer in order for you to see less hair in your brush, on your clothing, in your shower drain, and everywhere else is PRP with ACell (injections of your own platelets, which contain growth factors, into your scalp) and the Auxo A300 laser cap, which is worn at home. Additionally, though with much less effectiveness, Rogaine Foam can be applied to your scalp twice daily over the long-term.
Take control of your perimenopausal and menopausal hair loss by reaching out to our offices to help you. It is far easier to keep what you have rather than to replace it surgically later…