Good hair speaks louder than words for TV host Josh McBride

Meet Josh McBride, an affable, vibrant 33-year old television host and producer who has contributed to The Today Show, The Talk, Wendy Williams Show, Buzzfeed, The Daily Buzz, and more. Josh has made a name for himself interviewing celebrities like Kevin Hart, Sarah Jessica Parker, Heidi Klum and Adam Sandler. It takes a certain level of confidence to work with celebs and appear self-assured on air.
While Josh's talents and confidence were unmistakable, internally he was getting more and more anxious about his receding hairline and thinning hair. "I started noticing my hair loss at 22 or 23-years-old," said McBride. "Being on camera is all about how you look – the field is very much about how you present yourself, and as a host, you need to look a certain way." However, Josh didn't know how to take the first step toward remedying the situation, and instead continued to get more and more concerned. "The turning point for me was watching my old video segments. I was 24 and had the energy of a young person, but looked 42. Often times, I had people mistaking me for being at least 10 years older than I was."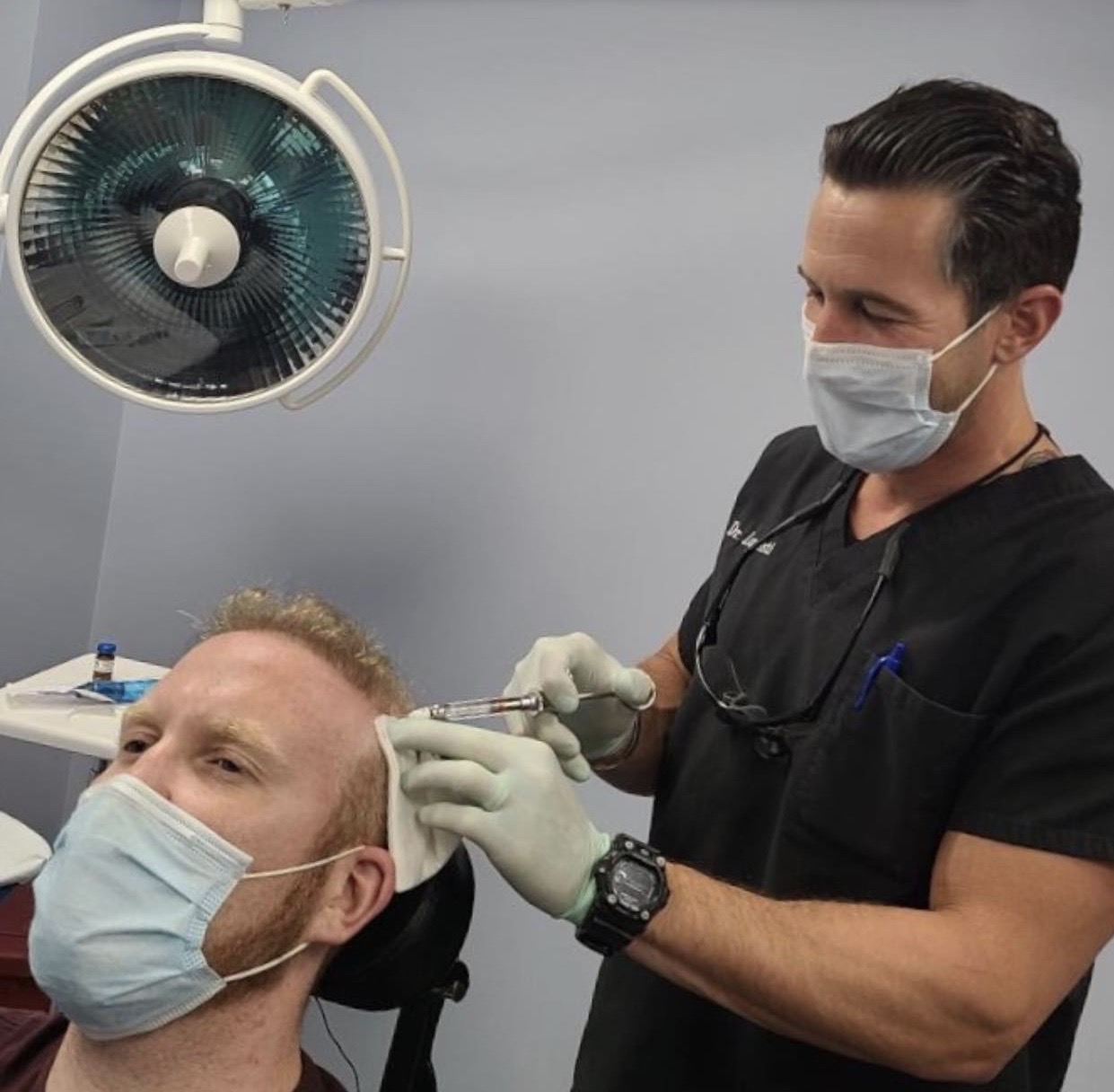 McBride turned to Leonard Hair Transplant Associates and Dr. Matthew Lopresti in 2016 to address his concerns and underwent a Follicular Unit Excision (FUE) hair transplant soon thereafter. Fast forward to 2020 and Josh expressed an interest in Platelet Rich Plasma Therapy to prevent further hair loss. "Dr. Lopresti recommended a non-surgical option, PRP with ACell (Platelet Rich Plasma Therapy), to thicken and help regrow what I already was able to achieve through the FUE procedure," said McBride.
Chief Surgeon Dr. Lopresti offers PRP with ACell to patients like Josh to improve the quality of their native hair. "Josh achieved excellent results from his FUE procedure, but needed PRP to slow down the progression of his non-transplanted hair," said Lopresti. "Prevention is key and PRP is a wonderful option to protect follicles from the miniaturization process and add density."
"Going into Leonard Hair Transplant Associates is like going to visit your family. I truly mean it when I say that you don't feel nervous or anxious with Dr. Lopresti or his staff. From the time you walk in the door and check-in, to the time that you meet with the doctor, you feel at ease," said McBride. "Dr. Lopresti jokes, laughs and honestly makes me feel totally comfortable. He explains everything so you understand exactly what's happening each step of the way."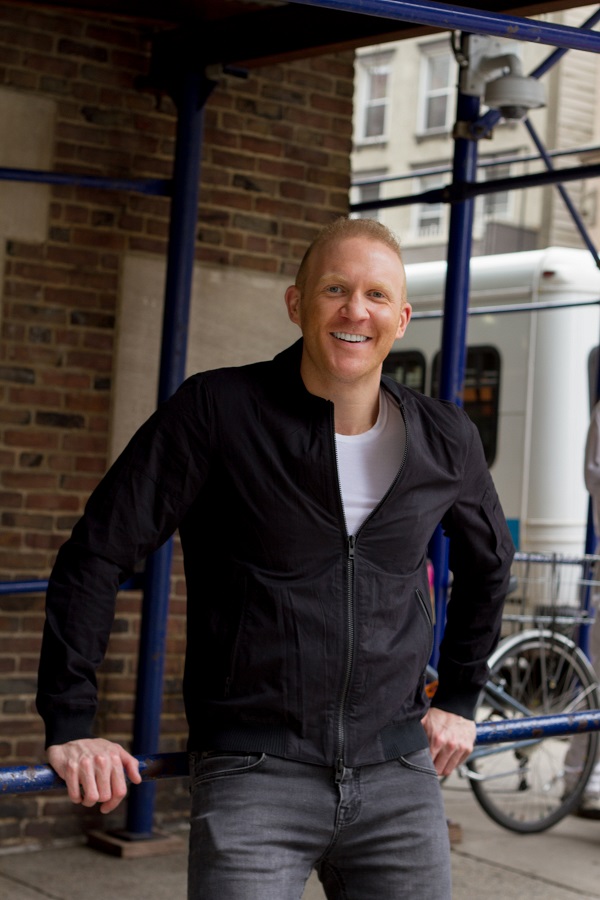 Josh's PRP treatment took about an hour from the time he arrived to the time he left and he feels the experience was easy, painless and effective. "After you get through the numbing, it's a fast and easy treatment that takes maybe 30 minutes to complete," said McBride. "What I love about PRP with ACell is that it's a great option for people who maybe aren't great candidates for hair transplant surgery, have a lack of time and need to do something – and do it quickly," continued McBride.
After his PRP treatment in Leonard Hair Transplant's Newton, Massachusetts office, Josh felt great and was able to drive back to New York the same day. "Once the numbing wore off, my head felt like I had a bit of a sunburn," said McBride. "It really didn't bother me, and by the next day or so, I had forgotten that I even had it done."
Josh's advice for anyone considering addressing hair loss? "If you're looking to enhance your look or maybe you miss styling your hair, or don't look your age, consider taking this step. We all want to get better with age and feeling confident about how you look does make a difference," said McBride.