Leonard Hair Transplant Associates Releases Newly Designed Website

Leonard Hair Transplant Associates is pleased to announce the release of our newly designed website, www.hairdr.com.  We encourage everyone to visit the site so we can showcase our full spectrum of services.
It truly is incredible that there is so much to do to run a modern surgical practice today.  Not only do we have to provide great care to our patients, but we have the obligation to the general public to provide accurate and realistic information about what we do at Leonard Hair Transplant Associates.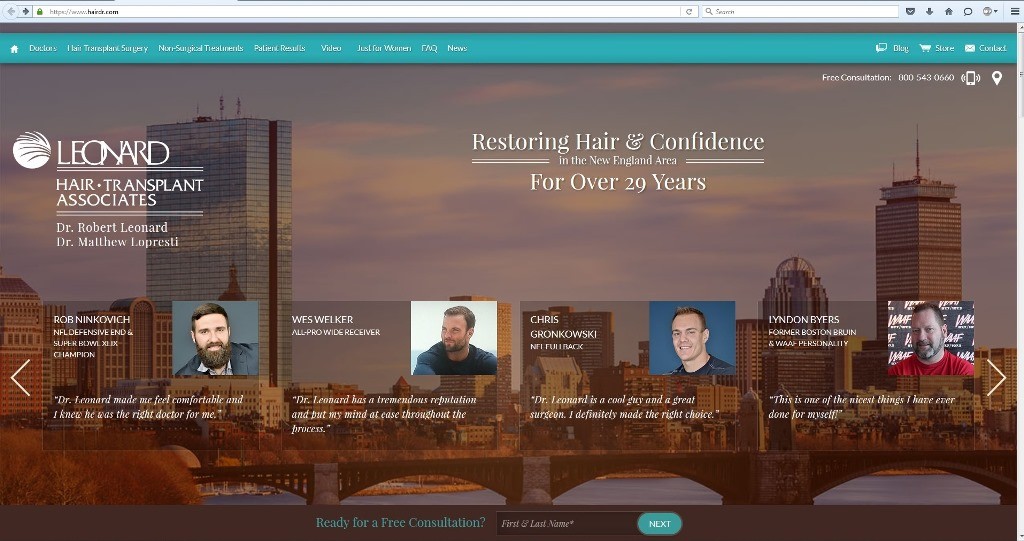 The field of hair restoration surgery has changed significantly in the last 4 or 5 years.  A significant change is that there have been several new machines and devices that have been brought to the marketplace.  The big problem with this, however, is that they are being sold to physicians-regardless if they had ever performed a hair transplant procedure ever in their lives!
After being "trained" for a few days to a few weeks, they become an experienced hair restoration surgeon!  Through their websites they spew inaccurate information that the public takes as fact such as a particular type of procedure is far better than another or that there is no scarring with a surgical procedure.
As you will see on our new website, we provide honest and realistic information that can be assured to accurate.  Additionally, we are blessed to have patients from well-known personalities to regular men and women like us who have been kind enough to allow us to use their images.  I truly appreciate their openness about their hair restoration.  Hopefully you like the new look of our website and we welcome your feedback.
Dr. Robert Leonard
Founder and Chief Surgeon