PRP with ACell: The Ultimate Solution for Hair Loss

Hair loss can be a distressing experience, impacting our self-esteem and confidence. With numerous treatment options available, it's essential to explore the most effective and convenient methods for combating this issue. In recent years, Platelet Rich Plasma (PRP) with ACell has gained significant attention as an effective and convenient option for combating hair loss.
One of the primary factors that make PRP with ACell an excellent choice for hair loss treatment is its convenience, especially for busy individuals. PRP with ACell treatments typically involve two treatments in the first year and then just one treatment per year long term, allowing patients to easily incorporate them into their schedules.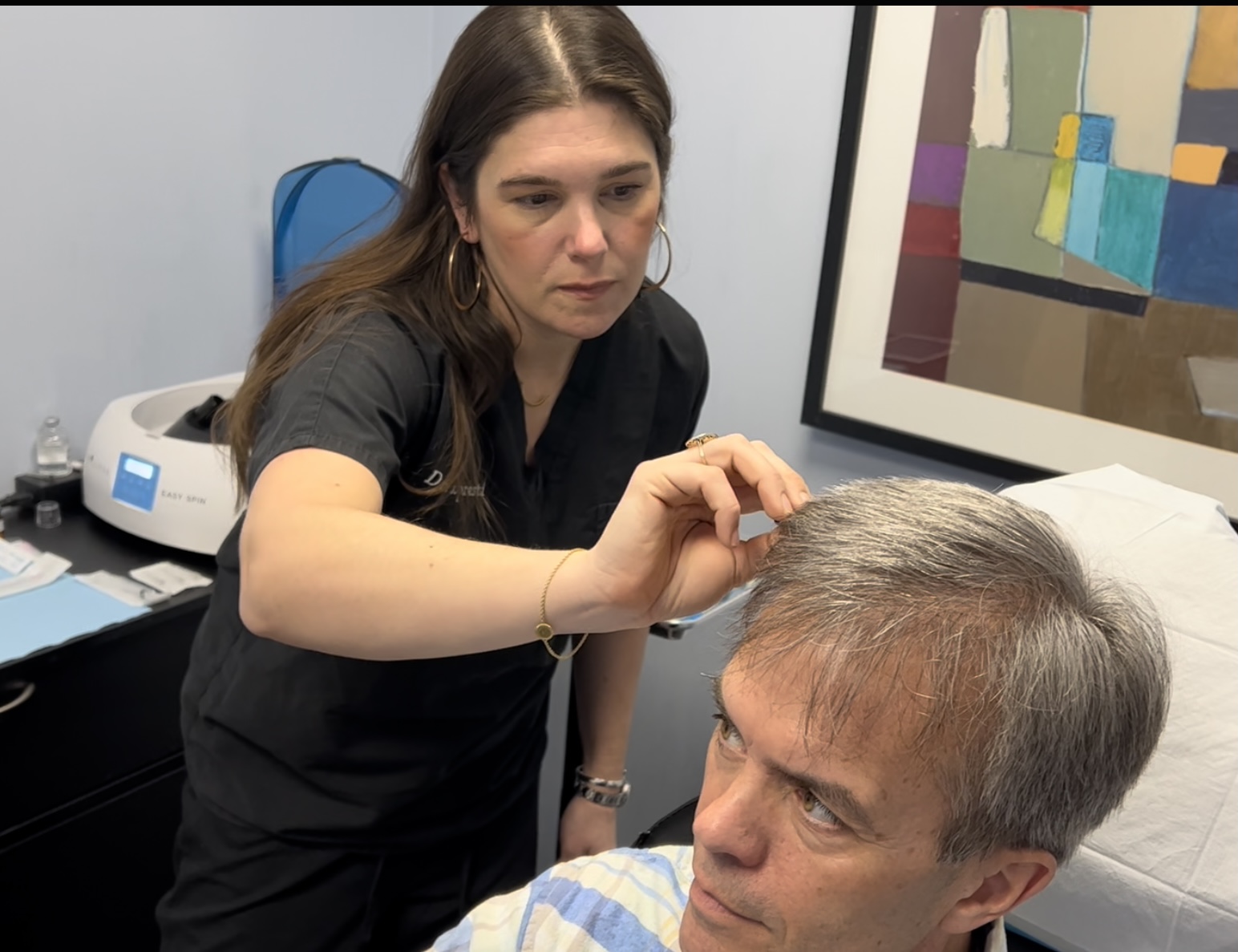 At Leonard Hair Transplant Associates, we offer a comprehensive range of non-surgical options. By integrating PRP with ACell into a treatment plan that already includes Rogaine, Propecia, or laser therapy, patients benefit from synergistic effects, improved hair density, enhanced follicle survival, and minimized downtime.
Unlike other non-surgical options, PRP with ACell is administered in a medical setting by a qualified professional . This ensures that the treatment is performed accurately and tailored to the patient's specific needs. Home-based treatments require the patient to self-administer, which can be time-consuming, error-prone, and may yield inconsistent results if not used on a consistent basis.
PRP with ACell offers a targeted approach to hair loss treatment. By injecting the concentrated platelet-rich plasma directly into the affected areas of the scalp, PRP with ACell ensures that the growth factors reach the hair follicles precisely where they are needed most.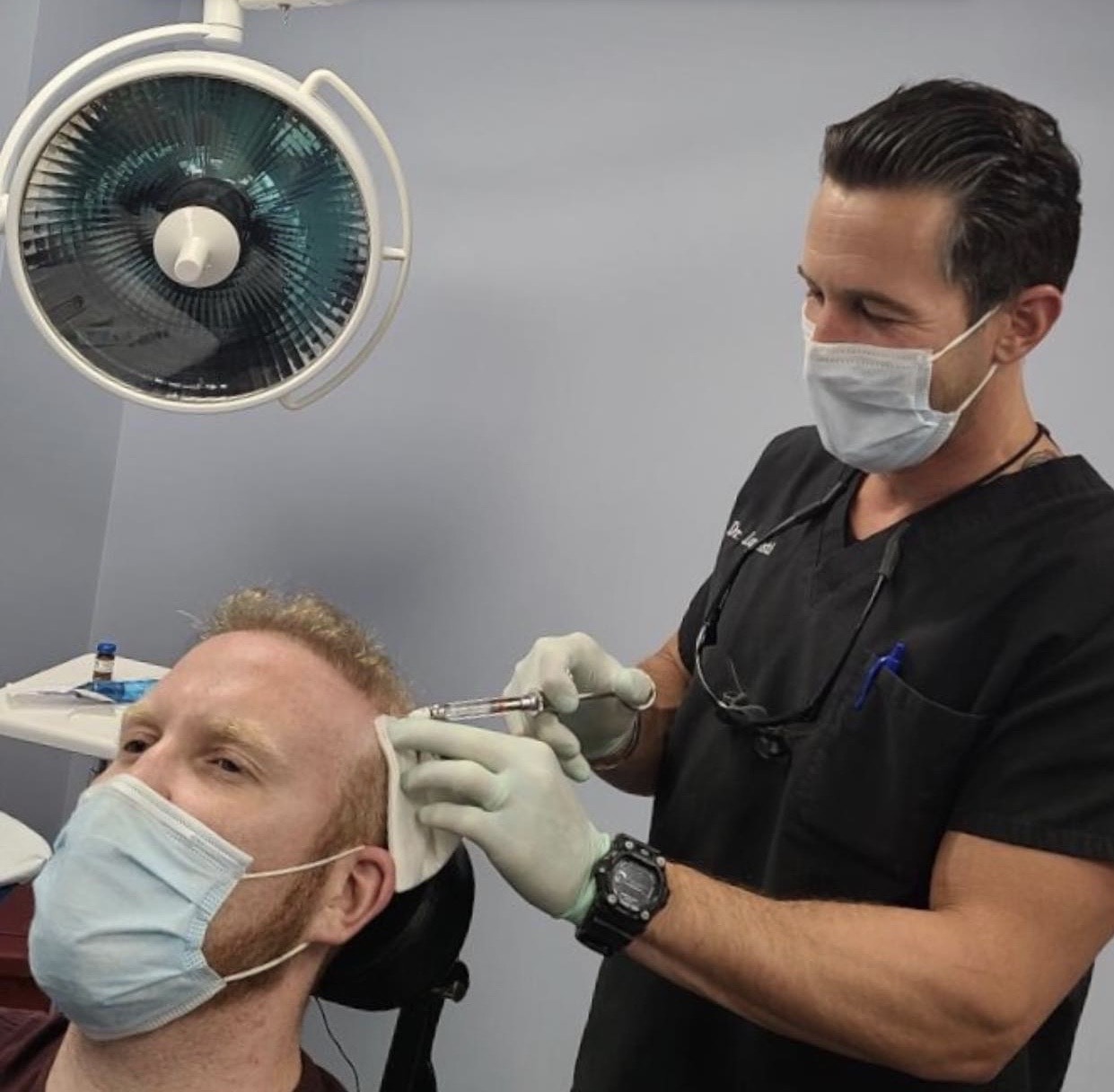 The effectiveness of PRP with ACell in hair loss treatment is well-documented, supported by scientific studies and positive patient testimonials. Since PRP is derived from the patient's own blood, there is no risk of allergic reactions or adverse side effects. Moreover, ACell, a regenerative medicine product, works synergistically with PRP to amplify its effects, promoting tissue healing and regeneration.
For those seeking a convenient, effective, and scientifically-backed treatment, PRP with ACell emerges as an excellent choice in the battle against hair loss. Its convenience, effectiveness, targeted approach, natural ingredients, and cost-effectiveness make it a fantastic choice for patients seeking an efficient and successful hair loss treatment. So if you are looking to restore your hair and regain your confidence embrace the transformative potential of PRP with ACell for a head of healthy, luscious hair.