You Heard it Here – Real People Seek Hair Loss Treatment

Like many patients of Leonard Hair Transplant Associates, Rich Kelleher first learned about the practice while listening to Sports Radio in Boston. At 28 years old, Kelleher had grown up seeing and hearing Leonard Hair ads on radio and on television. Year after year, he heard about the latest pro athletes and media personalities who not only sought treatment for their own hair loss, but also endorsed the practice.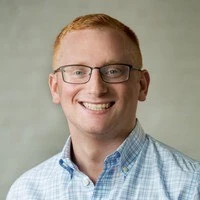 When Kelleher came to the realization he too needed to seek treatment – even though he was only in his 20s – he knew just who to call.
"I'm just a regular guy," he said. "I think sometimes I fell into the idea that getting treatment for hair loss was just for celebrities and athletes, but once I explored it, I learned most patients are regular guys, like me."
After his first visit, Kelleher said he felt like he walked out of the office as an expert. "Dr. Lopresti was thorough and explained my options in a clear way that was easy to understand," he said. "At the end of the day, I knew I was fighting genetics, so rather than just wait, knowing what was about to happen, I decided to take action and scheduled Platelet Rich Plasma (PRP) with ACell Injection Therapy."
"It's very common for patients to express this sentiment during their first visit," said Dr. Matthew Lopresti, Chief Surgeon. "Hair loss does not discriminate by age or gender, but in my experience it is always best to take action when you first notice any hair loss or thinning. Early detection is absolutely key."
Kelleher received his first PRP with ACell Injection treatment in May of 2019, and a second in September, and though results can often be expected in a year, Kelleher says he's already seen "unbelievable" results. "The progress has been incredible. And best of all, is I no longer have that sinking feeling that I am losing my hair. That peace of mind alone is worth seeking treatment," he said.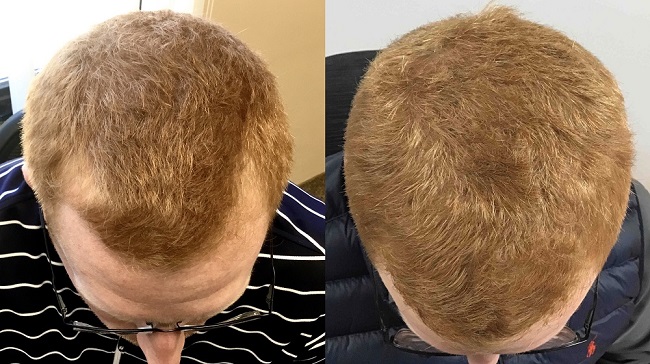 Dr. Lopresti recommended supplementing his PRP with Propecia and Rogaine, and Kelleher will receive his next annual PRP treatment in May 2020. (Dr. Lopresti often suggests two PRP treatments in the first year, followed by one in each subsequent year)
"The entire PRP treatment was a blast, honestly," Kelleher said. "Dr. Lopresti was fantastic, and made the experience quick, and easy."
Kelleher's biggest takeaway, he says at age 28, is that getting treatment is an investment in yourself. He reports a giant boost in self-confidence that goes well beyond just his hair. "I've noticed intangibles in all aspects of my life. Both because of the fantastic results from PRP, but also having the confidence to make a move and do something, and I recommend to all regular guys like myself to do the same."
Have questions about PRP with ACell injection therapy? Contact our practice to schedule an appointment to find out if this innovative technique can help you.  Call us at 800-543-0660.