Awesome April Sale! $4 off Copper Chemist Shampoo and Conditioner
The spring sale is here on Copper Chemist hair care products.  From now until the end of this month, Copper Chemist Shampoo and Conditioner will be discounted $4 per bottle.  Take advantage of this 25% savings today because the sale ends April 30th.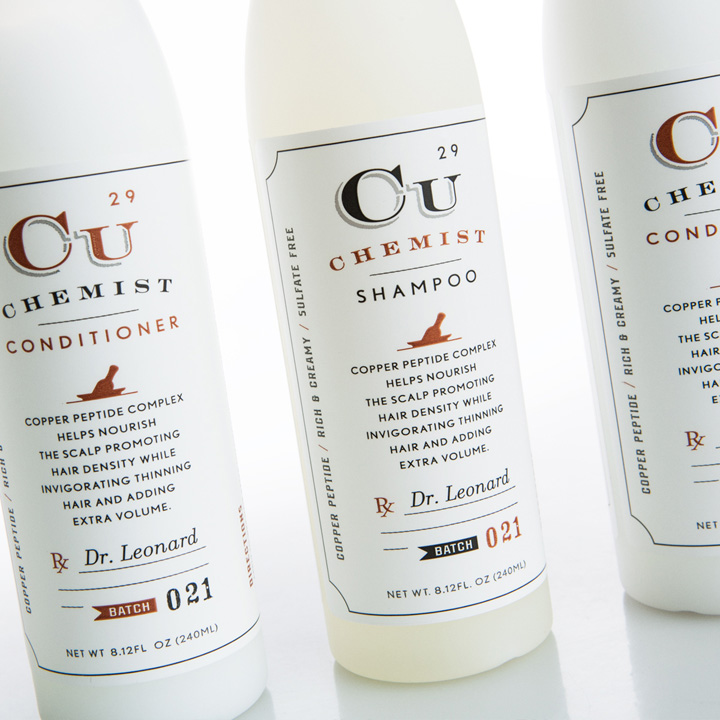 As you know, this hair care line is excellent for the health of your follicles-and, therefore, the health of your hair.
In addition to the regenerative properties of copper peptides, our Copper Chemist hair care products contain natural ingredients that nourish the scalp, promoting hair density while invigorating thinning hair and adding extra volume to one's head of hair.  The refreshing Rosemary Mint fragrance will help you feel refreshed.  Plus, Copper Chemist is free of damaging sulfates, phthalates and parabens.
There are literally thousands of hair care products available for sale in stores, in the media, and on-line, which claim to make hair healthier and to make hair fuller looking.  The vast majority of them do not have scientific data and real-life experience to back them up.  I am confident that our Copper Chemist product line is superior to any other product you have tried to provide benefits for your hair, whether you have thinning hair or just want a thicker, fuller head of healthy hair.
The $4 per bottle savings is available only for online orders and the sale ends April 30th.  It's easy to begin your savings, just click here or on the Copper Chemist image