Dr. Lopresti and Dr. Leonard Attend The 27th ISHRS World Congress in Bangkok

The International Society of Hair Restoration (ISHRS) is the largest and most authoritative medical organization in the world about all subjects pertaining to hair. For the last 27 years, it has held large conferences throughout the world. This year, surgeons of Leonard Hair Transplant Associates participated in its World Congress in Bangkok Thailand.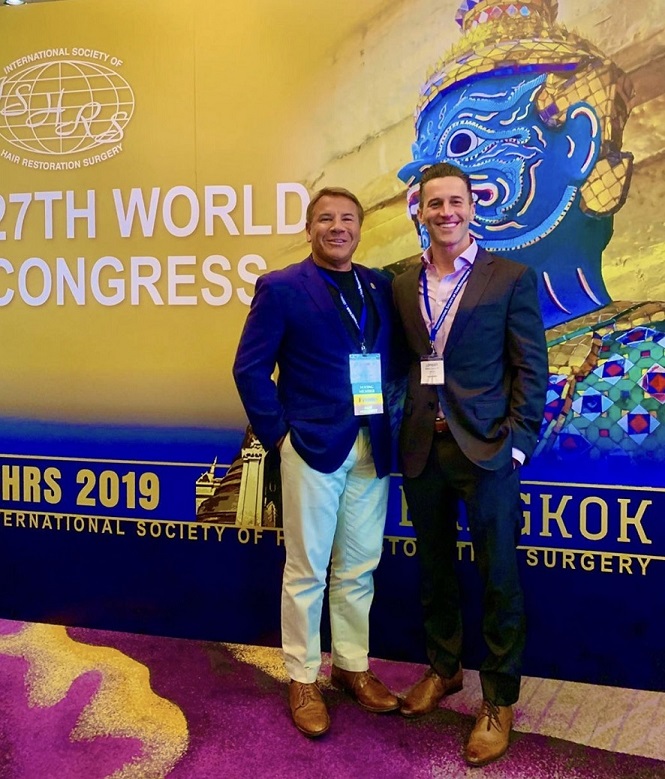 Thailand is a wonderful place to visit with its amazing street food vendors, its Southeast Asian traditions and sites, and its nice warm weather in November! Dr. Lopresti and Dr. Leonard visited temples, golden palaces, floating markets and elephants during the downtime scheduled in the meeting. It was quite an experience!
Hair restoration surgeons gather yearly to teach and to learn what is new in our field. This year's topics included a comparison of the two donor area follicle harvesting techniques: Follicular Unit Excision (FUE) and Traditional Strip Harvesting. As is always the case with any medical or surgical decision, it is the agreement between the surgeon and his patient that will determine which is the better one for that individual. Density of result, desired hair styling, graft availability for future progression of male or female pattern hair loss, financial considerations among other things will be part of the decision-making process.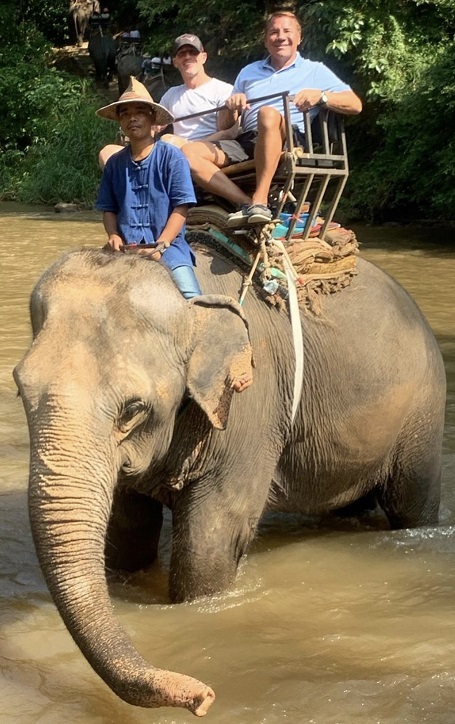 One interesting fact that was presented is that, in a given person's lifetime, more total grafts can be harvested with the traditional method versus FUE; however, the patient will have to take into consideration the length of his donor area hair into the future. Neither technique is bad; they simply are different. Each donor harvesting method has to be discussed with one of the doctors to determine the better one for that individual patient.
One of the best things about this conference is the reunion with colleagues and friends and creation of new friendships with doctors in our field from nearly every continent on earth. The social events not only allow for camaraderie, which is one of the pillars of the ISHRS, but informal discussions outside of the lecture hall with colleagues is where a lot of learning likewise takes place.
All of us at Leonard Hair Transplant Associates wish you a Happy and Healthy 2020!