Welcome to Leonard Hair Transplant Associates
For over 27 years, Dr. Robert Leonard has offered premier hair loss solutions to the Rhode Island, Massachusetts, and New Hampshire area. If you are like one of the 80 million American men and women experiencing hair loss, he understands how losing your hair can affect the way you think and feel about yourself, and perhaps even the way you interact with others. As a distinguished expert and leader in the field of hair transplantation, Dr. Leonard's mission has always involved a twofold approach: to offer the highest quality medical and surgical care to not only treat your hair loss, but to restore your confidence.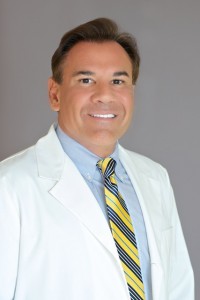 Dr. Leonard is a Diplomate of the American Board of Hair Restoration Surgery and a hair transplant surgeon who has been appointed to many leadership positions in the field – including the Advisory Council of the American Society of Hair Restoration Surgery. He has devoted his career to helping people restore their hair with successful, natural-looking results. The founder and chief surgeon of Leonard Hair Transplant Associates, Dr. Leonard stays up-to-date with the latest advancements in hair restoration technology, allowing him to provide the safest, most effective treatments available for our patients.
Our talented hair restoration surgeon evaluates each patient's hair loss concerns to determine his or her specific needs and goals, customizing a treatment plan for optimal hair restoration. He specializes in hair transplantation surgery and treating hair loss for women, men, and transgender individuals using state-of-the-art technology, including the ARTAS® Robotic System.
We have seven locations to make treating your hair loss a more convenient process. You can find us in Cranston, Rhode Island; Newton, Massachusetts; Braintree, Massachusetts; Hyannis on Cape Cod; Boston, Massachusetts; Worcester, Massachusetts; and Salem, New Hampshire. Please contact us if you would like to learn more about our options, or if you would like to schedule an appointment with Dr. Leonard.
What's New
NFL wide receiver Wes Welker receives a hair transplant from Dr. Robert Leonard. Read more about it and his return to the area on our blog post entitled "Wes Welker Returns to New England".
Leonard Hair Transplant Associates is pleased to announce that Dr. Matthew Lopresti will join the practice as a hair restoration surgeon.  Dr. Lopresti has spent the past year training under founder and chief surgeon Dr. Robert Leonard.  Click here to read the official announcement.
To provide the latest in hair restoration treatments and achieve superior results, Dr. Leonard has added the advanced ARTAS® Robotic System to our line of surgical technology. Learn more about the ARTAS® Robotic System and what it has to offer our hair loss patients.