David Portnoy – Founder Barstool Sports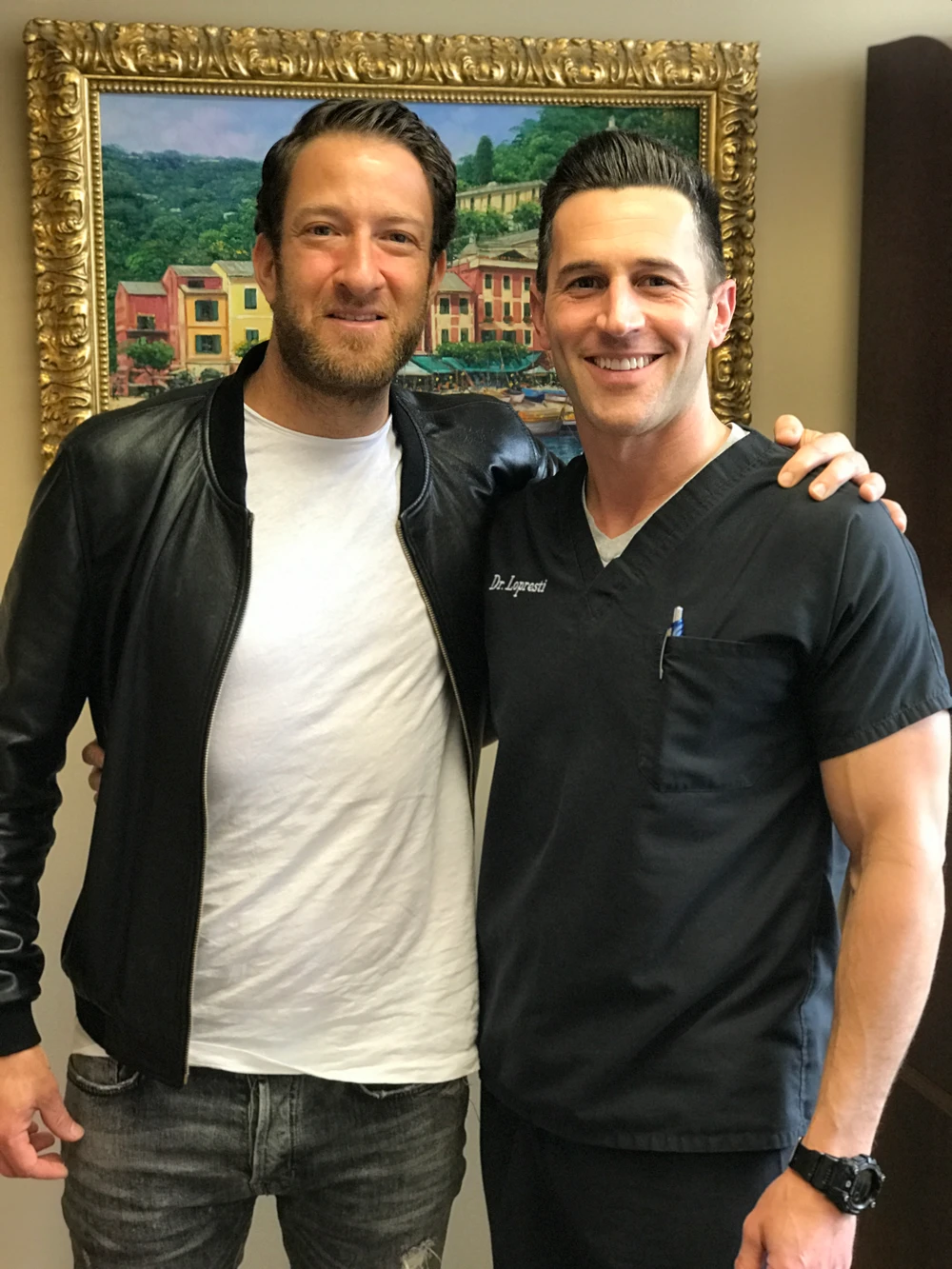 David Portnoy, more commonly known as 'El Presidente' by his legions of fans, the founder of the wildly popular men's lifestyle blog, 'Barstool Sports,' recently had a hair transplant procedure to grow his trademark 'surfer hair.' The Boston native recently underwent the procedure with Leonard Hair Transplant Associates, with offices in Massachusetts, Rhode Island and New Hampshire.
Portnoy joins a growing list of celebrities, professional athletes and broadcasters who endorse Leonard Hair Transplant Associates for its hair-restoration expertise. Former NFL players Rob Ninkovich, Wes Welker and Stephen Gostkowski, NHL players David Backes, Sean Kuraly and Chris Wagner, and Boston Celtics broadcaster and 11-year NBA veteran Brian Scalabrine are among the many athletes who rely on our surgeons for their hair-loss needs.
Portnoy's gradual hair loss has provided fodder for the Barstool Sports blog and podcasts for several years, and in 2017 he decided to take action. Portnoy underwent a traditional strip method hair transplant at Leonard Hair Transplant Associates' Newton Center, Massachusetts office.
"David is an ideal candidate for hair transplant surgery," Dr. Matthew Lopresti said. "He has good density in his donor area, which Dave refers to as 'surfer hair.' We were able to harvest from his donor area and transplant hair into his thinning crown."
In typical fashion, Portnoy took to Twitter to reveal his post-surgery thoughts saying, "big news, I had hair transplant surgery today. You're not going to have that bald spot to kick around anymore." Calling Leonard Hair Transplant Associates, "the hair transplant surgeon to the stars," Portnoy said the surgery was relatively painless and he was able to watch the movie Braveheart while he underwent the procedure.
"There is absolutely no reason in today's society why someone would not seek treatment if they are losing their hair," Portnoy said. "I feel great about it. I can't wait for this mane to grow. All I have to say is look out ladies. Grow Pres Grow!"
Approximately two to three weeks after his procedure, the individual hairs in the transplanted grafts will grow and then fall out. Around twelve to sixteen weeks, the new hairs will grow at a rate of about a quarter to a half inch per month.