Christian Fauria – New England Patriots Super Bowl XXXVII and XXXIX Champion
2 time Super Bowl Champion Christian Fauria lives and breathes sports. While he spends a lot of his time talking about the local teams on WEEI every afternoon with fellow hosts Lou Merloni and Glenn Ordway, it was a conversation with show guests Rob Ninkovich, Wes Welker and Brian Scalabrine about their hair that hit home for the former New England Patriots player. Fauria, 49, has always been comfortable with his appearance, but when his hairline started to change, he started to wonder about a hair transplant procedure. After talking to the former pro athletes about their experiences with hair restoration, he decided to make an appointment at Leonard Hair Transplant Associates.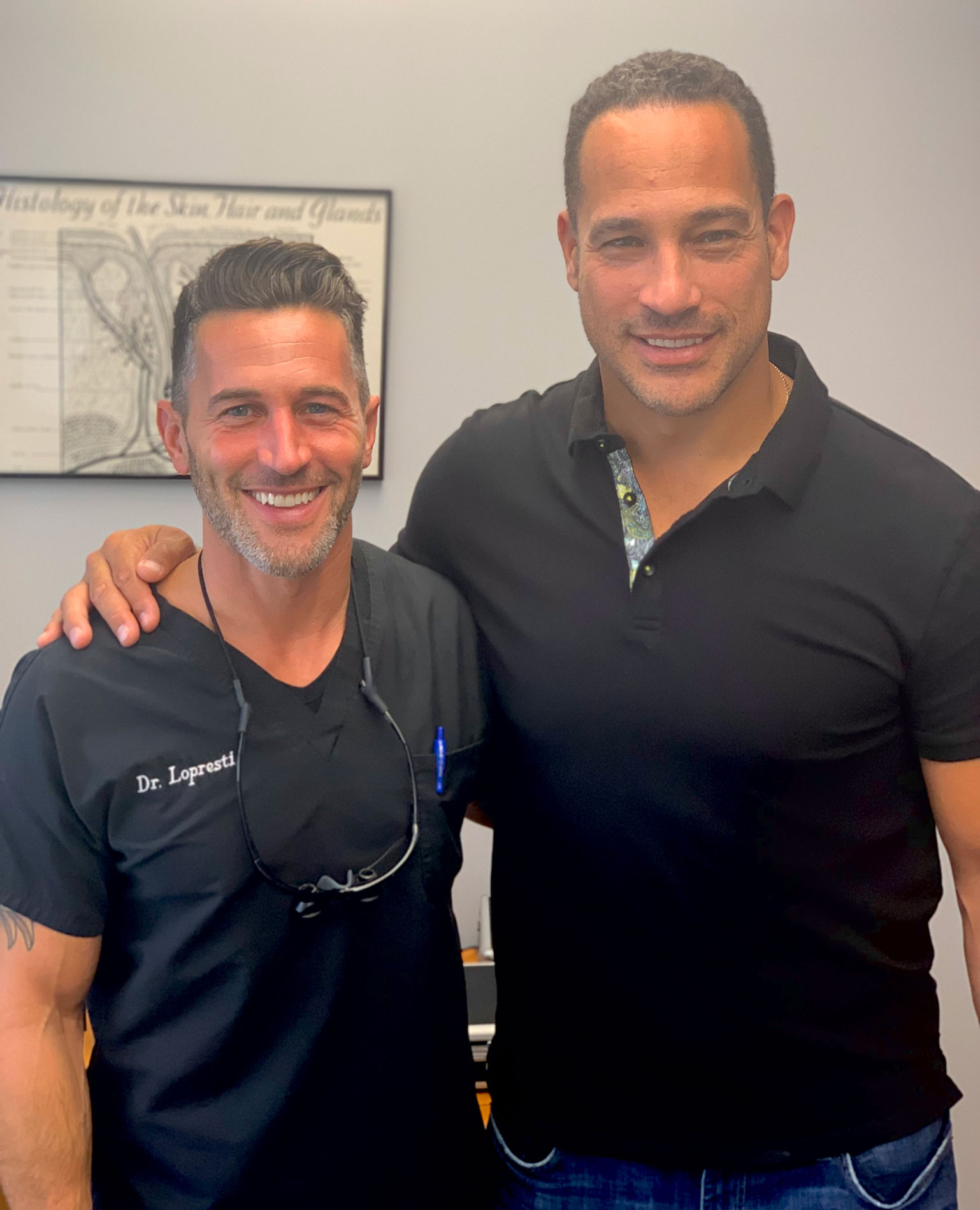 "The guys were so casual and unbothered talking about it, it really seemed like no big deal, so I scheduled a consultation." Fauria initially met with Dr. Robert Leonard in 2016, but ultimately wasn't ready to move forward. "I just wasn't ready at that time. My hair wasn't to the point where it really bothered me…I didn't want to go through the procedure just to do it…I needed to feel comfortable, and it had to be under the right circumstances. Honestly, I was apprehensive and the timing was just off."
However, by 2019, circumstances changed and Christian returned to meet with Chief Surgeon, Dr. Matthew Lopresti. "My hairline was starting to sprint away from my forehead at this point and it seemed like the right time to go back in and talk about options."
"Christian was a great candidate for hair transplant surgery because he has great density in his donor site, which is in the back of the head," said Dr. Matthew Lopresti. "By transplanting new hair along his hairline, we were able to achieve a very balanced, natural look with excellent results."
Unfortunately, the timing was not ideal as the world struggled with a burgeoning COVID-19 pandemic. "COVID hit right after I made the decision to actually treat my hairline, which ultimately delayed my procedure for more than a year."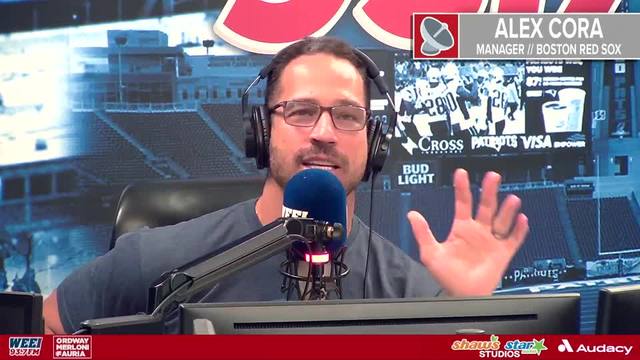 Finally, in February of this year, Fauria was able to undergo a Follicular Unit Excision (FUE) procedure in which Dr. Lopresti took individual hair follicles from the back of his head and transplanted them to his hairline. On the day of his hair transplant, Fauria felt anxious, "I would say that I was really, really nervous. I felt like Dr. Lopresti was downplaying how easy the surgery was going to be, just so I didn't freak out. But, legit, it was so easy that honest to God, it was over before I even finished watching the movie they had on. I was actually disappointed because I didn't see how it ended," he joked.
As for working with Dr. Lopresti, Fauria said, "Dr. Lopresti comes in and it's like game day. Of course, he is super handsome," laughed Fauria, "but he is focused, confident and it's like he flips a switch and just focuses on the task at hand. I just wanted to stay out of his way," joked Fauria. After the hair transplant, Fauria headed back home and was able to join his colleagues for his WEEI radio show that very afternoon. "It was like nothing had happened, I drove there and back, did my show, helped with the kids and went to practice. Now, months later, I feel fantastic! I'm really looking forward to seeing the new hair grow in a few months!"
"Christian's FUE procedure was relatively fast and easy," said Dr. Lopresti. "I could tell he was nervous, which is common with a lot of our patients. I even joked that I was nervous too to make him laugh! We made the process comfortable and it was great to hear from him afterwards how easy the day was."
What's Fauria's advice for anyone thinking about treating their hair loss? "Don't wait years, swallow your pride; there is nothing taboo about going through a hair-restoration procedure. It's easy, fast and convenient."