Tom E. Curran – NFL Insider for NBC Sports Boston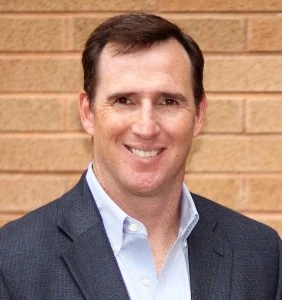 When you're on television in front of millions of viewers, your appearance is just as important as the news you're delivering, especially in the Boston sports market where fans can be fickle and prickly. For Tom Curran, the New England Patriots Insider on NBC Sports Boston and host of "Quick Slants", his hair loss is something that plagued his sense of self and style.
Tom, 48 from Lakeville, Massachusetts, started losing his hair in his mid-twenties. He assumed it was as a result of his working with chemicals in the lawn care business because there was no family history of hair loss.
"It was an issue that rattled my self-confidence," said Tom. "But I learned to live with it."
The issue became bigger for Tom, when this fair-skinned sportscaster, was diagnosed with a cancerous freckle on his bald spot due to his exposure high amounts of sun over the years. He had the spot removed and all is fine however, the area with no hair still remained.
"When I'm not covering the Patriots and the NFL, I'm outside playing sports with my kids," added Tom. "After they noticed the cancerous spot, I had to always wear a hat, and could not be in the sun for more than a few minutes. That's a little challenging when you cover football for a living."
Upon hearing about Wes Welker's treatments with Leonard Hair Transplant Associates, Tom decided to call Dr. Robert Leonard and take advantage of the doctor's free consultation.
Dr. Leonard was able to treat Tom's hair loss with a traditional hair transplant. A strip of donor hair was removed from the back of his head, the follicles dissected under magnification, and these hairs were then transplanted to the top of Tom's head, where he had lost his hair due to male pattern baldness. Dr. Leonard also prescribed Propecia® for Tom to use regularly in order to help thicken his existing hair.
"Now I'm really close to what I had before," said Tom. "The bald spot is 100% covered and it's ok for me to be outside without a hat. The rest of my hair has also become fuller. There's a monumental difference to the amount of hair I now have on my head."
"Dr. Leonard has been a tremendous help," added Tom. "He has a great bedside manner. He's reassuring and makes you feel comfortable. I'm really happy I did it. It was well worth the wait. I feel so good about myself, and when you're in this business, that makes a big difference."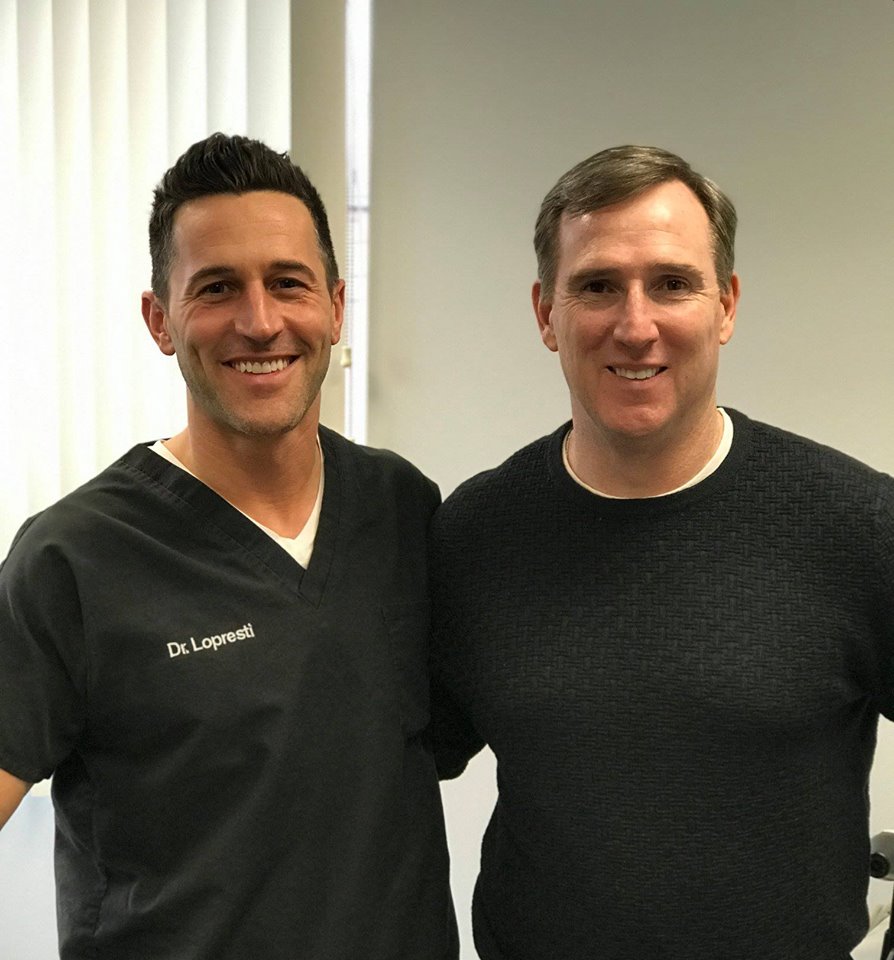 Male pattern hair loss can be a traumatic and devastating condition. If you or someone you know is suffering from hair loss like Tom, please contact us to schedule a free, confidential consultation to explore the many hair restoration options available.